Get The Rhyme and Reason Podcast Delivered, Free Apple Podcasts | Google Podcasts | Spotify | Amazon Music | Android | Pandora | iHeartRadio | Stitcher | Podchaser | Podcast Index | Email | TuneIn | Deezer | RSS | More
In the early eighties I shared a townhome, in Houston, Texas, with my buddy, Jack. And it was a nice, secluded spot on the West side of the city suburbs. Jack worked days, and I worked nights. So, we typically only saw each other as we passed in and out. But I remember it was a great place for me to set up and work on my music. Plenty of space. And I could turn up the volume quite a bit without getting in trouble with the neighbors.
And I remember, one day I got home from some errands and was about to set up to rehearse. But Jack called down from upstairs and asked me to come up and listen to something. I went up, and he had a new device in his sound system. He said, "Check this out." And he hit a play button. For a split second I thought, "Uh-oh, it's not working." But then…
Jack made sure to turn up the volume before he hit the button.
And within a split second or two, pow! Drums, bass, and synthesizers crashed through. And what made it so surprising was a complete lack of hiss. Something we were totally used to from listening to cassettes for years.
Yeah, CD's had just come on the scene. And Jack, who enjoyed staying on top of technology, jumped on that bandwagon with a brand new player and several disks. As I recall, that first one I heard was Chicago 17. And the sound quality was so clear. It's still amazing to me how much digital recording increased the quality of songs.
And I found out, yesterday, that ABBA was one of the first bands to record digitally and manufacture on CD. They did that with their last studio album called "The Visitors." And as history would have it, that CD became their seventh number one album. In fact, it went to number one on this date, December 19th, in 1981.
Just a little before Jack was able to surprise my ears with his new CD player.
Of course, these days, you don't need special, shiny disks anymore. Because we're so fancy schmancy now, that we can send and receive songs right on our phones. Which is pretty darn cool.
But I just had a customer order almost a hundred printed CD's from me this past week. And I gotta say…I still like the ability to own physical copies of music. Because that way software and hardware companies can't simply remove them from you with the touch of a button.
And yeah, that has happened to me. So, I know it happens.
Anyway…just felt like sharing that little digital walk down the musical memory lane.
You may return to your regularly scheduled programming…uh, program…and turn up the volume.
Stay tuned,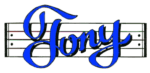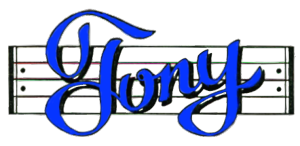 Get my Rhyme & Reason Podcast delivered (free) right to your player.
My books are also on Amazon.com or Apple Books
Grab yourself an un-cool T-shirt
Or how about some music for kids