Shh. Listen. Do you hear that? Be quiet. And be vehwy, vehwy still. Now do you hear it? Hopefully the ringing in your ears doesn't drown it out. Because Truth is calling. And Truth knows who you are, where you are, and why you exist.
Yeah, Truth is calling. But humans prefer lies.
Weird stuff, Maynard.
Makes me think of a Kenny Loggins song, from back in 1977, off his "Celebrate Me Home" album. The song was "Why Do People Lie?" And the lyrics asked,
"Why do people lie?
Lyin' only breaks their hearts,
And tears their lives apart,
Makin' 'em cry.
Tell me why."
(Side note: If you've never listened to that album, do yourself a favor and check it out. One of my favorites!)
But yeah, why do people lie so much? Especially nowadays. It's almost like if you're not lying, you're just not cool. And like the wise prophet, Al Gore, said, "Everything that should be up is down. And everything that should be down is up."
So, it's almost like if God says something is good for you, then do the opposite. Because some "guy in the sky sure isn't gonna tell me what to do."
Oh well, I guess if you can't beat 'em, join 'em. Right?
Uh…no!
Because you CAN beat 'em. But definitely not all by your little lonesome self. No, you're gonna need some help. And the good news is…help is available. 24/7/365. Here's the sales pitch…
Avoid the lies and alibis and most of the pain in life with your lifetime (and beyond) subscription to The Truth. And we're not talkin' about some magazine or newspaper or even email subscription you'll scan and toss. No, far from it friends. We're talkin' about The Truth that's the Way to Life that never ends.
But your deadline to sign up is fast approaching. So, don't delay. Subscribe today.
We need the Truth! The world doesn't care.
They can't see design; though it's everywhere.
No absolutes, and they're absolutely sure.
They worship time and bow down to chance.
They give themselves up to circumstance.
I have to say I don't comprehend the allure.
(from my song "How Long Till")
Stay tuned,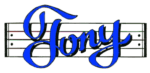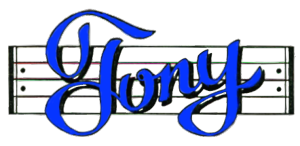 Get my Rhyme & Reason Podcast delivered (free) right to your device.
My books are also on Amazon.com or Apple Books
Grab yourself an un-cool T-shirt
Or how about some music for kids