What if you drove a truck for a living? And what if you went from driving a truck to singing in a band. And what if your band did so badly that you were told to go back to driving a truck? That's probably happened more than once in America. But most of them weren't this famous truck driver.
Maybe you already know which truck driver I mean.
Yeah, it was Elvis Presley. And his story included a time when he was a truck driver. But maybe you recall how he wanted to record a record to give, as a present, to his mother. And maybe you recall how a guy at Sun Records, where he recorded, liked what he heard. And the rest, as they say, is history.
But maybe you didn't know this.
Elvis' second single, released by Sun Records, was a song called "Good Rockin' Tonight." And to help promote the release, Elvis and his bandmates Bill Black and Scotty Moore were booked at The Grand Ol' Opry. It was their first appearance. And it happened on this day, September 4, in 1954.
And, of course, the crowd went wild for the King of Rock-n-Roll.
Uh…hardly.
In fact, the crowd hated Elvis' version of "Blue Moon of Kentucky." And they didn't much care for anything else he and his band performed. By every account I've read about, Elvis bombed big time.
He bombed so badly, that a manager, Jim Denny, said Elvis should go back to truck driving.
Ouch!
But, as it turned out, Elvis became a household name.
Jim Denny did not.
And Elvis went on to become a highly successful competitor to the Grand Ol' Opry with his appearances on the Louisiana Hayride. Those shows definitely did not bomb. Unless you consider the explosion of success Elvis enjoyed during that time.
But what's the moral of this story? Simple.
If you drive a truck and you sing,
You could throw your hat in the ring
Where no one likes your style or the way you smile,
Or skip all that and go and do "your thing."
Stay tuned,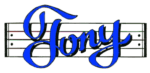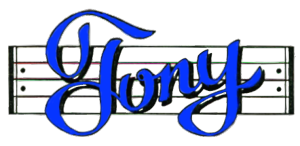 Get my Rhyme & Reason Podcast delivered (free) right to your device.
My books are also on Amazon.com or Apple Books
Grab yourself an un-cool T-shirt
Or how about some music for kids