What are Timbuk Toys?
It's more like, who is Timbuk Toys? And it's just a place where little kids can get just about any toy their little hearts desire. You know. A toy store. In the Denver, Colorado metro area. And they used to have something only a select group of toys stores in the whole world had.  

Podcast: Play in new window | Download
Tune In On iTunes Apple Podcasts | Android | Email | Google Podcasts | Stitcher | TuneIn | Spotify | RSS | More

Timbuk Toys used to have personalized songs for kids by none other than me.
Yeah, back in the early 2000's, moms, dads, grandmas, and other family members used to buy these special gifts for their special kids. You might have heard of 'em. They were called CD's. And I sold thousands of them through my website and several toy stores in Colorado.
Believe it or not, they're actually still available right here on TonyFunderburk.com. Yeah, as amazing and unbelievable as it might sound, you can still get CD's of my unique, original music for kids. And you can still order them. Of course, I make them available as downloads, too. But who wants a heartless download when you can get songs the old-fashioned way? On something you can touch and feel. Something you can look at and see. Yeah, much better.
The lyrics to the Timbuk song are below. And tune in to the Rhyme and Reason podcast to hear it, too.
Timbuk Toys
All the time you think about
That place where the fun falls out.
Clock stops and time sure flies
Nice hello's and no goodbye's.
My, my what a stroke of luck…
When you wind up in Timbuk.
Everything that a kid enjoys…
Play all day with the Timbuk Toys.
In the land of make-believe
Everything you can conceive
Super powers…magic lands
All right there in your magic hands.
Eyes light up and the smiles do show
When you finally get to go
Where Timbuk girls and Timbuk boys
Play all day with the Timbuk Toys.
© 2007 Tony Funderburk
Stay tuned,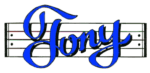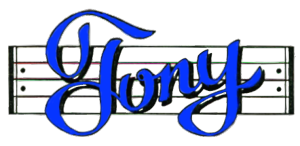 My books are also on Amazon.com or Apple Books
Grab some Merch
Or how about some music for kids
Don't forget to tip your RhymeTender on the way out.
Subscribe to
Rhyme and Reason with Tony Funderburk
Or subscribe with your favorite app by using the address below