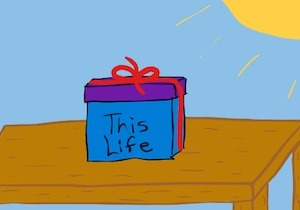 This life you're living is the only one you're gonna get. It's not a dress rehearsal for something more or something grander. The good news is…you're an eternal being. Not the skin you're in, but the spirit and soul of you. If you've lived more than twenty years, I'm sure you've thought about this life and what it means. Somewhere inside you is a tiny voice…if you'll just be still and listen…and the voice will assure you eternity is real.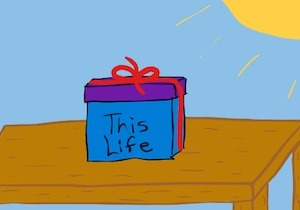 In spite of what you might learn in school or in a so-called enlightened society, you will either live or at least exist forever. And while you're in the skin that you're in it's a good idea to discover as much as you can about truth. Yes truth. Find out if truth exists. I say it does, but you don't have to take my word for it. Truth is tenable…maybe even elevenable. Seriously, it matters.
Once you know in your heart of hearts that truth exists, you may find yourself asking where did it originate. And that can lead you on a quest toward paradise. I won't give away any more of the plot. Just remember a couple of these things…
When someone tells you to question authority…start with them.
When someone tells you truth doesn't exists…ask them "is that true?"
When someone tells you the material world is all there is, ask them which material in this world showed them this.
OK…enough of my soapbox…now a little rhyme time maestro…
This Life
Sometimes the silence is too much.
Sometimes I just can't get my fill.
And then there are times when nothing works right,
But even then I love it still.
This life…holds surprises up its sleeve.
Yes, it really can deceive you if you turn your head.
But this life is the only chance we've got,
And it doesn't take a lot to know the fire must be fed.
The snow reminds us of our youth.
The leaves remind us of our years.
The sun is everybody's smile.
The clouds are everybody's tears.
This life can be difficult at best.
It can put you to the test with a knowing smile.
But this life doesn't last so very long.
And we all will move along in just a while.
Stay tuned,


P.S.  Get my ebooks for kids on Amazon.com
Subscribe to my Podcast
Circle me on Google +
Like my fan page on Facebook
Follow me on Twitter
Watch my videos on YouTube
Subscribe to this blog