Can you think no evil?
Have you ever tried to think about nothing? You can't do it. Go ahead and try. I'll wait. See? You just can't do it. But how about this…can you think no evil? Hmm…that might be do-able. But you sure wouldn't think it was possible if you only got your news and information from social media. Every day I see F-bombs and nasty, mean comments being tossed around on just about every social media platform there is. Even by otherwise seemingly decent people.  (If you'd rather listen than read the rest, check out this episode of the Rhyme and Reason Podcast)


Get The Rhyme and Reason Podcast Delivered, Free Apple Podcasts | Google Podcasts | Spotify | Amazon Music | Android | Pandora | iHeartRadio | Podchaser | Podcast Index | Email | TuneIn | Deezer | RSS | More

To think no evil might actually take some effort for a lot of people.
Here's part of my point today. If you can't take someone to task, for their expressed opinion, without dropping some form of the "F word", you're a loser. Yeah, that's right I said it. Loser! You've either lost the knowledge of vocabulary you acquired in school (or never had that knowledge in the first place)…or you've lost your ability to think intelligent thoughts without letting profanity dilute and pollute your point.
Every single day I hear or skim over F-bombs and other foul language from people online and in the real world. Every. Single. Day. It's beyond stupid. If you think your point needs one or more forms of the "F word", then your point is weak. Or at least your ability to make a point is. Either way, like I said…loser.
Get a dictionary. Read it. Or look up words you don't know and find out what they mean. You can even look up synonyms for words you're already using and see if maybe you can expand your horizons in the world of words. It's an awesome world. And the more words you can use, the more you'll be able to think no evil.
Why is it important to think no evil?
After saying all I've said so far, the most important reason for thinking no evil is…it's one of the ways love is clearly seen in you. True love and evil can't exist in your mind at the same time. They're mutually exclusive. That's why God used Paul to show the most important characteristics of love. If you've never read 1 Corinthians, even if you're not a Christian, you should read it. You'll discover the awesomeness of love. The power of love. And how God values love above all other qualities.
Why would anyone prefer to think and do evil or use vile language rather than love? Because they hate God and prefer to be their own god. And like the words to the song say, "where that leads, you will always long for water."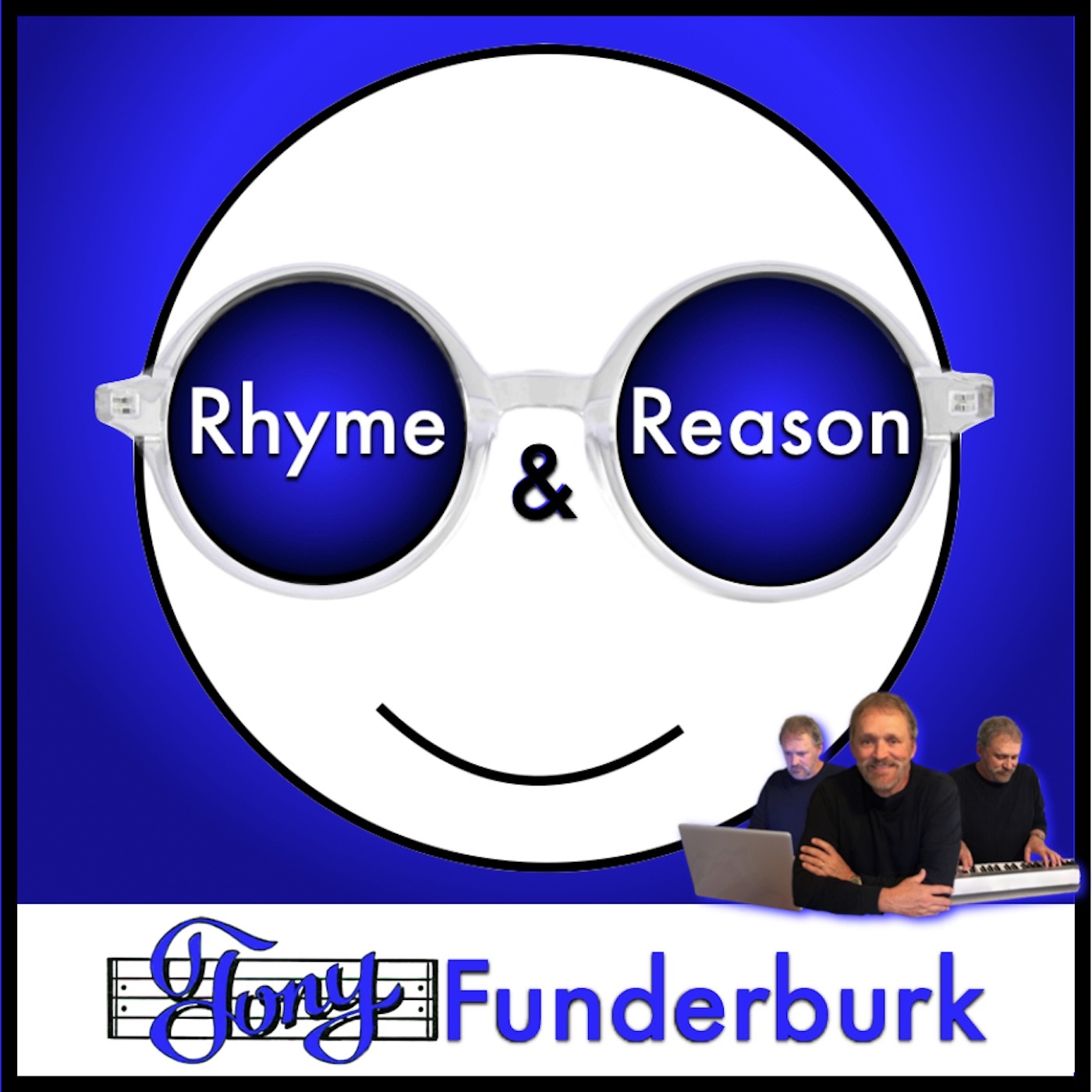 Rhyme and Reason with Tony Funderburk
Tony Funderburk
In each episode of the Rhyme and Reason Podcast, Tony Funderburk shares how life makes sense because God made you. He's the author and publisher of 34 books for adults and kids and a songwriter with hundreds of songs to his credit. Get some free songs and a book for kids by jumping on the <a href="https://www.tonyfunderburk.com/bandwagon/">Rhyme and Reason Bandwagon</a> today.
You can also jump on the one-of-a-kind Rhyme and Reason Bandwagon today and get my latest words, music, and voice delivered to your inbox instead of having to come looking for them all the time.
And share with your friends, family, and other business owners. Don't keep this good stuff all to yourself.
Here are the words to the song featured in this episode of the Rhyme and Reason Podcast:
Do Right
There"™s a blue streak like a paintbrush stroke through my heart
It"™s a cool light and it tears the darkness apart
I"™m so near it; though it pierces me I don"™t fear it
Like a needle; the Word sews into my spirit
There"™s a rumble; like a three-day hunger or thirst
Deep inside me, and I think that maybe I"™ll burst
Like a freight train on a one-way track through the canyon
Payin"™ no mind to the walls of worldly opinion
Do right…and risk the consequences
And do right…whatever you do
Do right…and don"™t you stand on fences
Now whatever you do with all of your might…Do Right!
There are choices that we"™re given freedom to choose
But use wisdom; with your choices you could abuse
Simple words could lead little lambs to slaughter
And where that ends; you will always long for water
Chorus
I"™m not willing to just let it slide
No, I just want you to get the point
And if it boils up inside you and you feel that you"™re all out of joint,
And you might….
You"™d better….you"™d better do right
inst…repeat chorus to end
© 1996 Tony Funderburk
Stay tuned,