Podcast: Play in new window | Download
Tune In On iTunes Apple Podcasts | Google Podcasts | Spotify | Android | Pandora | iHeartRadio | Stitcher | Email | TuneIn | Deezer | RSS | More
I'm reminded of a sound bite from a presidential debate between Ronald Reagan and Jimmy Carter. Carter presented what he thought was a good case against then Governor Reagan's position on Medicare. And when Carter finished, Reagan started his counterpoint by saying, "There you go again." And then he pointed out the flaws in Carter's statements.
But what did "there you go again" mean?
Well, in that set of circumstances, Reagan wanted the people to understand Carter's straw man arguments. Reagan told the people he wasn't against "helping the people." But he had seen another "piece of legislation" he liked better. Because he believed it would help people more.
While I despise Carter's policies, and I admire Reagan's communication skills, they were both wrong.
Because you don't "help the people" by taking tons of their money and then trickling some of it back to them. That's called stealing. And no pleasant-sounding names will change that fact.
Medicare, medicaid, and all the other so-called "healthcare" programs and and "welfare" proposals prove another former President wrong. Donald Trump made speeches where he proudly declared, "America will never be a socialist country." But America has been a socialist country for decades already.
And just this week I've seen political pundits saying things like, "Elections have consequences." And, "Be careful what (or who) you wish for." Because they see America going further down the tubes.
But what the vast majority of people don't understand is that "elections" are doing exactly what is to be expected. Because "elections" have moved so far away from Godly principles they're doomed before they even start.
"Elections" will never solve our problems because the vast majority of people punch their tickets and run through the wide gate to destruction. So, a political system based on "majority rule" is ultimately doomed.
And that's yet another reason why I sang…
Be Careful What You Wish For
You've got a house and your privacy;
A brand new car; you're in the driver's seat,
But you believe there's a bigger dream you have to follow…
And so you work for your daily bread
And wish for something that could get you ahead
Because losing the race would be such a hard pill to swallow
Be careful what you wish for…
Look out 'cause it might come true…
You never, ever really know what's in store
So be careful…be careful what you wish for
She feeds the kids and sends 'em off to school
She never breaks or even bends a rule
But in her mind she's convinced that something is missing
And so she spends what her husband makes
And doesn't think about the toll it takes
Her mother tried to tell her once, but she wouldn't listen
Chorus
Now that old world can get its hands on you
But only if you stop and let it
You have the right to change your mind
But somebody might just regret it…don't forget it
Chorus to end
© 1989 Tony Funderburk
Stay tuned,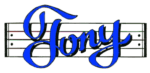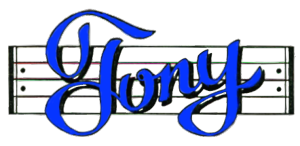 Get my Rhyme & Reason Podcast delivered (free) right to your device.
My books are also on Amazon.com or Apple Books
Grab yourself an un-cool T-shirt
Or how about some music for kids