Hang on to the will to carry on
Way, way back in about 1975 I was just getting started writing lyrics more than poems. And I also worked in a disco. Yes, a disco. As a bartender and floorwalker. (Remind me to tell you the story about getting beaten by a motorcycle gang.) Anyway…I got to be friends with quite a few of the people who worked there. And one night after work, a group of us met an apartment and had some "deep talk" to become more acquainted. One guy shared how he was struggling, a bit, to hold on to the will to carry on. And one thing led to another, and a couple of them said I should use some of his story to write some lyrics. So, I did.  

Podcast: Play in new window | Download
Tune In On iTunes Apple Podcasts | Android | Email | Google Podcasts | Stitcher | TuneIn | Spotify | RSS | More
Of course, a theme about the will to carry on isn't exactly lighthearted.
So, the song was way more somber than I enjoyed writing or singing. And I don't really remember the tune or melody anymore. But I think that's just as well. Because I don't wanna revamp it. It's dreary just reading it again. Hopefully you're strong enough to read it and still enjoy your day. Here's the lyrics…
Limb of Good
Everyone made me what I am.
I had no choice, no voice at all.
And like the silent birds above,
I'm flying in circles and answering calls.
Show me a sign, Lord, that I have a heart.
Show me that I am an important part.
Give me the will to carry on,
And give it to my children after I'm gone.
Though all the leaves are turning red,
They're all still hanging overhead.
They've got a limb on which to cling.
I'd give my life for anything.
Mercy on me, Lord, salvage my soul.
Pick up my pieces and make me whole.
Give me the worth I had at my birth.
Mercy on me, Lord, salvage my soul.
And when the curtains close,
I hope that everyone knows
That I'm no longer what they made me.
They merely delayed me
From becoming what I should have been all along.
For a little while…I went wrong.
© 1975 – 2020 Tony Funderburk
You never have to feel that way as long as you remember life has Rhyme and Reason because God made you.
Stay tuned,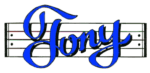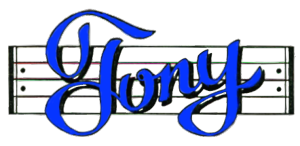 My books are also on Amazon.com or Apple Books
Grab some Merch
Or how about some music for kids
Don't forget your RhymeTender on the way out. Feed the tip jar.
Subscribe to
Rhyme and Reason with Tony Funderburk
Or subscribe with your favorite app by using the address below