If you believe it's difficult to figure out the will of God for your life,
I've got some good news
Lately I've heard several Christians (on the radio and in person) saying you need to seek the will of God for your life. Some have said things like "It isn't always easy, but it's so important". Or they say, "Pray and ask God to show you His will for your life". On the surface, there appears to be nothing wrong with this advice. But let's dig a little deeper and see how we don't have to dig so deep.

First off…let me say, I'd never recommend not praying. Of course you should pray. You must pray! But your prayers should be more about thanksgiving and supplication…not always asking for things. It's good to ask your Heavenly Father for wisdom and discernment. And it's even OK to ask Him for the intangible things like more love in your life, or more fruit of the Spirit, or even a calm heart. However, you don't need to ask Him for His will for your life. He's already told you.
God wants to set you apart from this world. His word says " For this is the will of God, your sanctification…"
Two words. Your sanctification. Simple. To the point. No long-winded, expansive, voluminous explanation. And only one mildly difficult word: sanctification. What does that mean? Like I said…to set you apart. Apart from what? All the dirty darkness so much of the world seems to prefer. God doesn't want you to be weighed down, dragged down, or pulled down into that darkness. He wants you to stand up, reach up, and look up…to Him. Doing so sets you apart. It sanctifies you. The dictionary defines sanctify like this: set apart as or declare holy.
When you ask Jesus into your heart, God declares you holy. Wow! How cool is that?! And that, in a nutshell, is the will of God for your life…to declare you holy. And when you're holy, you will live forever in a place so glorious your imagination can't conjure it up.
All the day-to-day tasks, your job or career, whether you should buy the green shirt or red one, or where you'll go for dinner…these are all decisions you're free to make for yourself. God doesn't need or want to micromanage your life. That isn't His will. He certainly wants you to lean on His understanding, not your own, and that's because His wisdom is infinitely deeper and higher than yours. But He doesn't make your daily decisions for you. You're fearfully and wonderfully made. God designed you with your own will, your own brain, and your own abilities. He delights in seeing what ways you'll use them to declare Him to the world.
So…what ways are you declaring the good news of Jesus to the world? Use the skills or talents you have and tell somebody about Him today…or this week…or this month. And don't be afraid. Remember, the will of God for your life is sanctification. Since He sets you apart and declares you holy, I guarantee you can do it. And when you send His Word out, it won't return void. I'm pulling for you!
Stay tuned,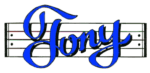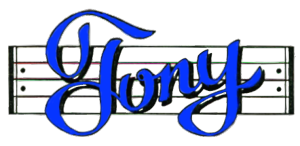 P.S.  Your support for my Words and Music means the world to me. Please share them with others. Here's how…
Discover my ebooks on Amazon.com or Smashwords
Subscribe to my Podcast
Circle me on Google +
Follow me on Twitter
Watch my videos on YouTube
Find me on Facebook
Or use the social media links below