How much do you love the things in the world?
A nice home. A decent car and clothes. Furniture. Dishes. A TV. A computer. A smartphone. The list goes on. There's nothing wrong with wanting and having any of these things…and more. And on a certain level, it's OK to "love" your things. But when your love for the things in the world distracts you from your love for your Creator…Houston…we have a problem.
There's a place in the Bible, in the New Testament, where a guy named John wrote, "Do not love the world or the things in the world. If anyone loves the world, the love of the Father is not in him. For all that is in the world""the lust of the flesh, the lust of the eyes, and the pride of life""is not of the Father but is of the world. And the world is passing away, and the lust of it; but he who does the will of God abides forever".
See how the love that John is talking about is lusting after than it is about love? It's so easy to get caught up in the allure of bright, shiny objects, beautiful people, and things that smell good, taste good, and feel good. But check this out…not one of those THINGS lasts. None ever did. None ever will. Oh sure they might physically outlast you. But they won't last FOR you. Either they will rust, mold, corrode, or otherwise break down…or you will die and leave them here. There is nothing…no thing…able to give you one more second of life. When you realize that, does it make you feel hopeless? It shouldn't because…
…you were created to be an eternal person.
Yep, the Bible says God wrote eternity in your heart. He's eternal, from eternity past to eternity future. And He created you in His image and His likeness. Your life is…or certainly can be…like God's. Eternal. I told you how your things are unable to add even one more second to your life. The good news…the awesome news is…God adds forever to your life. That is…if you ask. All you gotta do is ask. That seems like the easiest thing in the world. But for most it's the most difficult. Why? Because it requires giving up self sovereignty and acknowledging the only one in existence who is truly sovereign. Yep, most people live according the lyrics I wrote some time ago that say…
"You wanna live the way you wanna live.
And you wanna be your own king.
You think you're wise enough to rule your world
And handle everything."
OK…maybe you can rule your world. Maybe you can accumulate more of the things in the world and lead a normal, happy life. Maybe you can even be your own king. But, like I said…either your things will break down and fade away, or you'll die and leave them all behind. There's a one-to-one ratio of people who are born and people who die.
You will be no exception to the things of this world.
If you were to die this year, this month, this week…today…do you know for sure what would happen to you? Do you believe the light of life would simply be switched off and you'd cease to be? Or do you think maybe there's more?
I know there's more. There's an overwhelming body of evidence that proves there's more. I could tell you about it till the cows come home, but if you don't look into yourself, my words might seem like a fairy tale. In fact, if what I'm talking about here on my website is wrong…if it's a lie…then, I'm a fool. I've believed the Word of God, found in the Bible, for most of my life. So, for most of my life, either I've been foolish enough to believe a lie and trust in something or someone who doesn't exist…or…I've just fooled myself. Or…
…maybe I've believed in and trusted the only Truth. Guess what? I'm betting my whole potential eternity, that I've made the right choice. If there's eternal life, and the evidence says there is, then I want that. If there's a beautiful Heaven where I can spend eternity, then I want that. And most of all, if there's a God who loves me so much that He became a man, suffered a horrible death, and rose from the dead in order to make sure I could have that eternal life, then I want to spend eternity with Him.
Will you look at the things in the world a different way starting today? If so, write to me and tell me.
Stay tuned,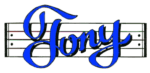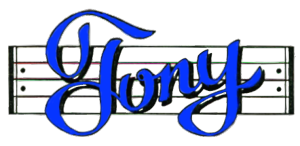 No-cost, low-cost, and premium ways you can show your support…
Tell everybody you know to Jump on the Rhyme and Reason Bandwagon
(emails with good stuff for Fa-Ree)
Get my Rhyme & Reason Podcast delivered right to your device. (also Fa-Ree)
Get digital Bible stuff from the same company I do.
My books are also on Amazon.com or Apple Books
Grab yourself an un-cool T-shirt
Or how about some music for believers, dreamers, and thinkers