I've been doing this series of posts based on reading the Psalms. And in case you don't know, Psalms is one of the sections of the Old Testament in the Bible. I'm up to Psalm 25. And when King David mentioned "the sins of my youth," I thought, "Wow, I can relate."  

Podcast: Play in new window | Download
Tune In On iTunes Apple Podcasts | Google Podcasts | Spotify | Android | Pandora | iHeartRadio | Stitcher | Email | TuneIn | Deezer | RSS | More

Not only the sins of my youth are forgiven.
Thank God for how loving and thorough He is. Because He didn't just have mercy on us for our youthful indiscretions. No, He knows our sins don't stop just because we become adults.
In fact, the sins of our youth often pale in comparison to what we do later on.
Yeah, you could almost understand a teenager's stupidity. Because teenagers are dealing with a little bit of knowledge combined with a lot of raging hormones. And that's like a molotov cocktail of sin.
But more mature adults don't have the hormonal excuse. Before you take exception, because you know adults deal with hormonal imbalances, I'm talking about the hormones that lead to unexpected pregnancies, etc. Not just hot flashes and headaches.
Anyway…
Back to Psalm 25. I love how David balances his guilt with God's mercy. And David even remembers his people, Israel. So, his prayer…his plea for deliverance and forgiveness…doesn't have a selfish perspective.
And it's so easy to fall into that selfish mode, isn't it?
But it's not entirely selfish to pray for God's mercy on you. And the Bible even says, "Love your neighbor as yourself." So, you should love yourself. Not in the typical, worldly way. You know, "what have you done for me lately?"
But love yourself, as you pray, by asking God to give you wisdom and understanding. And ask Him to help you to help others. So your "selfish" prayer becomes a message of love. And you can bet that message will reach God.
From your mouth to God's ears,
As you overcome fears,
And deliverance fills up your heart,
Feel the sins of your youth
Melt away in God's Truth.
Perfect love is the state of His art.
Stay tuned,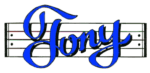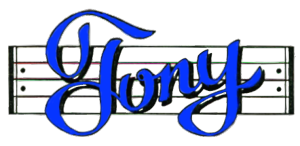 Get my Rhyme & Reason Podcast delivered (free) right to your player.
My books are also on Amazon.com or Apple Books
Grab yourself a cool tee
Or how about some music for kids