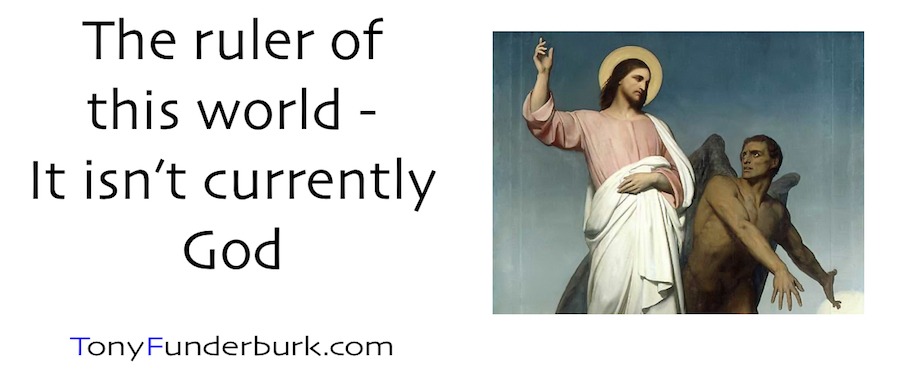 When you look around, does it appear
that God is the ruler of this world?
I hope you've given your heart to Jesus. I hope you've trusted He died and rose from the dead for your sins. I hope your hope is in the one true, living, loving Creator of the universe. I hope you're willing to lean on God's understanding rather than your own. And I hope He rules and reigns in your heart. But I also hope you can look around and clearly see how God is not the ruler of this world.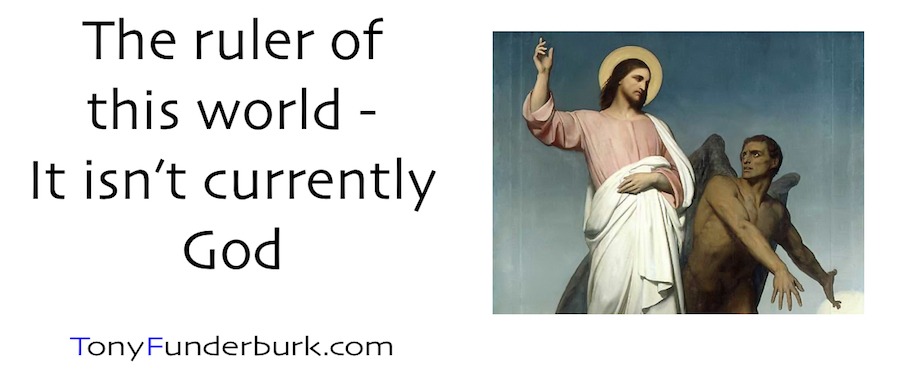 God blesses every person on earth every day. Every breath you take is a blessing. Every sunrise you see…every morsel you eat…etc. And in spite of every potential point of evidence pointing to the one true, living, loving God, the vast majority of humans thumb their noses, shake their fists, and turn their backs on Him. God's not turning their backs…they're doing it. They're responsible.
And yes, if enough people, called by God's name (Christians) humbled themselves, seeking God and His wisdom, then He not only could but probably would heal our land.  I'm not a pessimist, but I don't see the tide turning in that direction. Instead I see Christians giving in and giving up on almost every single issue important to God.
Yes, God's ways are higher than ours. But they're not lower. He tells us not to do evil so that good may come of it. And how much more should He, being a righteous, Holy Father, not do evil that good may come?
Nothing evil in this world is of God. If you, being a loving father, wouldn't murder or cause murder to happen, how much more so for your Holy Father? God is not orchestrating the evil deeds of this world. That would make Him an evil ruler of this world, and He's not that…nor will He ever be.
I know, on the surface, it sounds like blasphemy to say God is not in control of this world. But I'm repeating what Jesus, Himself, said…three times at least: John 12:31  John 14:30  & John 16:11  Another verse, to that point, is found in 1 Corinthians 14:33 – God is not the author of confusion. He did not write, speak, or command the confusion we currently see in our world. And yet another verse indicating there is another ruler of this world is 2 Corinthians 4:4 where Paul writes "But even if our gospel is veiled, it is veiled to those who are perishing, 4 whose minds the god of this age has blinded".
God has given His authority over, for a time, to the "ruler of this world" and to us. That's why you see the world in the horrible, despicable shape it's in. And it's just like in the time before Noah…the world became so wicked that God was sorry He had made man. If they were just a part of His divine and chief orchestration, why would He have destroyed them…simply more of the perfect plan? Absolutely not!
Which is more important to God: Prophesy…or love?  Understanding…or love?  Knowledge…or love? Faith…or love?  Charity…or love?  I'm sure you each know the correct answer.
So when you see love exhibited in this world…in particular through the Body of Christ…you can KNOW it's of and from God. When you see evil, hatred, rampant sexual misconduct, adultery, homosexuality, sodomy, stealing, covetousness, drunkenness, drug use, extortion, etc…you can be sure it's not of or from God, but it IS of and from the current ruler of this world.
God does not, and never has raised up pagan rulers or kingdoms. God never does evil that good may come of it. And to raise up a pagan ruler would be evil.
God allows chance and circumstance to affect our lives…as you'll see in 1st and 2nd Samuel and the Gospel of Luke. God's the quintessential risk taker. He wishes that none should perish, but He also knows that to give us our "self-control", means that to hate Him must be an option. He is willing to risk the hatred of many to cherish the love of the few. Praise God!
One day Jesus will come back and be the ruler of this world…first for a thousand years…then forever. When that happens, there'll be a world of evidence of His rule. There will be justice. There will not be anarchy. There will be loving logic and rational reason. There will not be mass confusion. And there will be peace on earth. Would you like to see that day?
Stay tuned,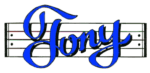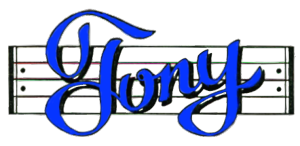 P.S.  Your support for my Words and Music means the world to me. Please share them with others. Here's how"
Discover my ebooks on Amazon.com or Smashwords
Subscribe to my Podcast
Circle me on Google +
Follow me on Twitter
Watch my videos on YouTube
Find me on Facebook
Or use the social media links below