It's the one day of the year when the world is as close to peace on Earth as we're gonna get. And even then, it's light years away from true peace on Earth.
So, how's that for starting out with happy thoughts?
But it actually IS good news for anyone who's interested in Truth. And I think that's why Christmas has been such a HUGE deal here in America. We're a nation founded on Christian principles even though we've strayed so far away it doesn't seem like it anymore. But I still know the reason for the season. And it's why I write and sing songs about it.
Christmas Is The One Day
You wake up on Christmas
And find that the whole world's dressed in Grace,
A whole different place.
It's only on Christmas
And no other day rings half as true
It's ringin' for you.
And Christmas is the one day
When God became a man…
When Peace on earth began…
And ended…so fast.
But Christmas is the one day
The hope can rise again…
Inside the hearts of men…
So why don't…we make…it last?
When you're livin' in Christmas
And keepin' the Gift inside your heart,
It's like a new start.
There's nothing like Christmas
To give you back what you gave away.
So, tell me, what do you say…?
Chorus
It's not about your riches
That will leave you when you die.
It's the Love of The Creator
That should keep your spirit high.
© 2011 Tony Funderburk
Stay tuned,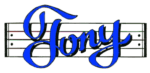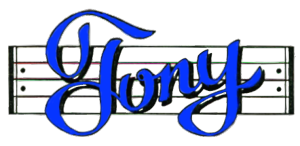 No-cost, low-cost, and premium ways you can help me spread the Word…
Tell everybody you know to Jump on the Rhyme and Reason Bandwagon
(emails with good stuff for Fa-Ree)
Get my Rhyme & Reason Podcast delivered right to your device. (also Fa-Ree)
Get digital Bible stuff from the same company I do.
My books are also on Amazon.com or Apple Books
Grab yourself an un-cool T-shirt
Or how about some music for believers, dreamers, and thinkers