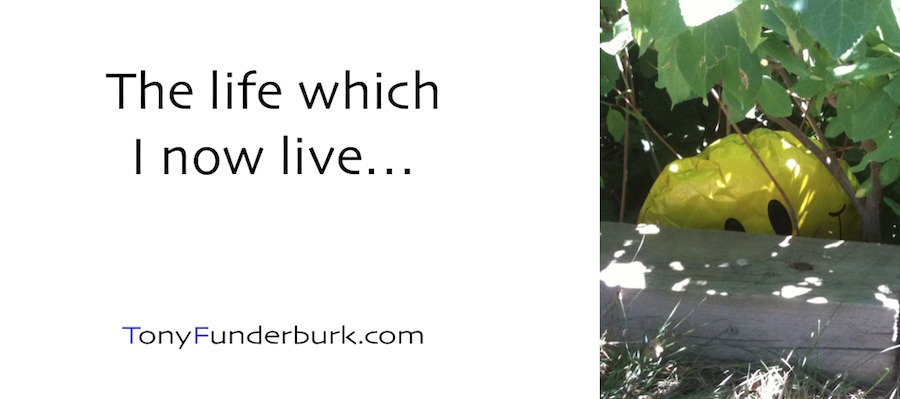 The life which I now live is better than the one I lived before
Think about this for a bit…no one is the same person from birth to death. A tiny baby is the most innocent of all God's creations. An old man is the least innocent. What happens between is a result of choices. Thousands and thousands of choices. Can you say you've made only good choices in your life. I certainly can't. And I can't even say that when I made good choices the results were always good. Life just doesn't work out that way. But I CAN say the life which I now live is better than the one I lived before. And it's better than billions of other people on the planet. And it's all because of one choice.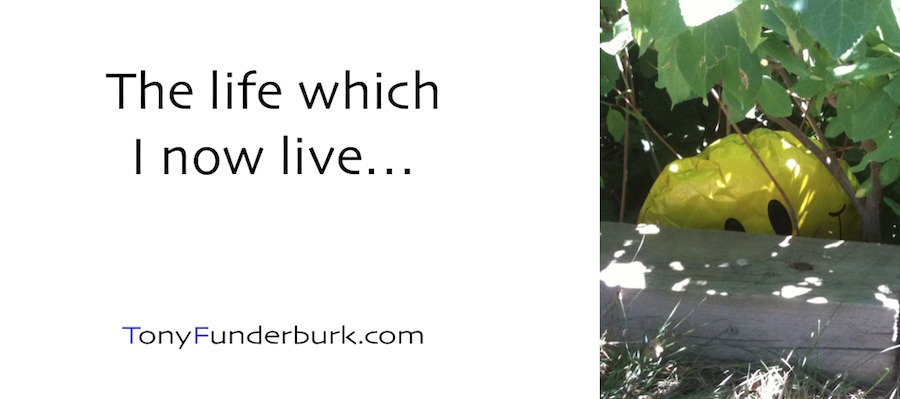 I put my faith in the Son of God. I discovered how much He loved me…how He gave Himself for me and what that meant to me AND Him. Jesus made a far greater sacrifice for the world than just His death on a cross. In fact, dying on a cross wasn't unique to Him. He wasn't the only person who ever lived who was tortured unjustly. Bear with me…I promise this isn't disrespectful or blasphemous.
Jesus' death on a cross was the manifestation of God's undying love for us. Many unbelievers (some in my own family) take issue with the brutal and bloody scene of crucifixion. They say Christians are fixated on blood and gore. Of course, nothing could be further from the Truth. In fact, if you're like me, you cringe at the thought of those merciless floggings Jesus endured. Those nails being driven through His hands and feet. That sword being stabbed into His side and fluids flowing out of His dead body. Horrible and hard to imagine.
Here's the part I want to get to…what made Jesus' death on a cross more significant than any other ever is what it meant to Jesus Himself. It meant that He would forever live as God the Son AND the Son of Man…in the flesh. Like I said…think about that. For eternity past, Jesus had always been spirit. But once He took on flesh and bone and died for your sins (and mine) He became a perfect man. The blueprint by which we can all measure ourselves and discover how much we need redemption.
That's why I can say the live which I now live is better than the one I lived before. Because I know, beyond the shadow or whisper of a doubt, that I will live forever with my living, loving Creator.
Do you have that same assurance? Are you absolutely sure where and how you'll spend eternity? If not, it's not too late to change. But one millisecond after your last breath it will be too late. Don't wait.
The life which I now live was bought for me,
And I'll live this purchased life eternally,
And one day I know that everyone will see
Just how true these simple words turn out to be.
Stay tuned,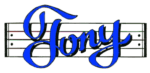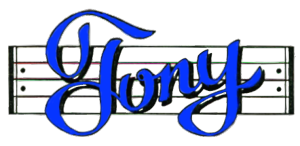 P.S.  Your support for my Words and Music means the world to me. Please share them with others. Here's how"
Discover my ebooks on Amazon.com or Smashwords
Subscribe to my Podcast
Connect with me on LinkedIn
Circle me on Google +
Follow me on Twitter
Watch my videos on YouTube
Find me on Facebook
Or use the social media links below