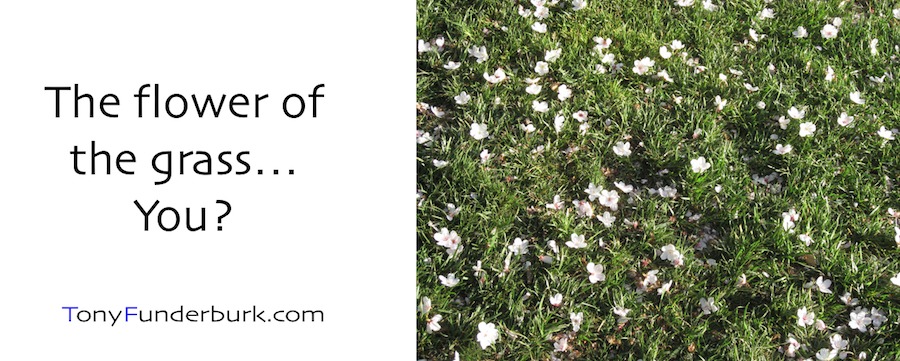 You might be "The Greatest"
but you're still like the flower of the grass
Have you ever noticed how unimportant grass becomes to most people once a lawn or field is mown? Even the flower of the grass quickly becomes an unremembered memory. Just a fleeting part of a fleeting day. Who cares…right? Well, you should because you're just like that…in a way.
I've already lived over six decades, and it doesn't seem like more than two could possibly have passed by that quickly. But they have. I've got the silver hair and the extra lines in my face to prove it. (but don't make me prove it)
And over the course of all those years I've done a lot. I've sung thousands of songs thousands of times. I've traveled across the United States multiple times. I've made and lost plenty of friends. I've written books, songs, poems, and articles for myself, customers, clients, friends, family, and for fun. At times I've made a fair amount of money. Other times I've struggled to make ends meet. I've shaken hands with some fairly famous people. And I've had some brushes with fame myself. But no matter how many awesome things I've done or experienced, it's all gonna be like the flower of the grass one day. Unless…
…unless I go to Heaven.
And I'm going to Heaven.
And even when I go to Heaven, most of what I've done or experienced here on Earth will be like the flower of the grass…withered and forgotten because it didn't mean anything. But what won't be burned up or forgotten will be the things I said and did to display God's glory. The songs I wrote for Him…the poems I wrote for Him…the times I talked about Him to anyone who would listen. All those things will go with me and be part of me forever.
You can say the same thing, too, if you choose to go to Heaven. And it's all in your hands to choose. But you have to choose while you're still here on Earth. One millisecond after your last breath will be too late to choose.
"Choose what?" you ask.
Jesus.
Here's a question for you: Why would you not want to choose the one person in all of existence who can give you eternal life? Don't you wanna be more than just the flower of the grass? Wouldn't you prefer to be a twinkle in God's eye?
Stay tuned,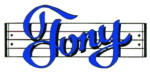 Share this link with everybody you know, so they can jump on the Rhyme and Reason Bandwagon (My regular emails about the essentials of life, AND get some music and other good stuff, for Fa-Ree)