Visionaries dream. And the best visionaries understand the need for dreams to change, to ebb and flow. But they also know how the dreams that remain can make the world a better place.
Take this one for example. A well-known speaker from back in the 1960's said, "I have a dream today. I have a dream that one day every valley shall be engulfed, every hill shall be exalted and every mountain shall be made low. The rough places will be made plains. And the crooked places will be made straight. And the glory of the Lord shall be revealed and all flesh shall see it together."
If only that could be one of those dreams that remain.
When Martin Luther King, Jr. said those words, all those years ago, I'll bet his heart was full of hope. But, if you've heard, read, or seen the news, lately, you know his dream has not aged well.
Still, I believe that dreamers are not only nice to have around, they're essential. So, if you fall under the the dreamer category, or if know a young adult (or even child) who does, don't stop dreaming. And never forget to remember to thank your Creator for that beautiful brain of yours. Without it you and I can't…
Dream The Dreams
Waking up from silly dreams
Isn't silly as it seems
Because dreamers are what makes the world go 'round.
With those pictures in your head
As you rise up out of bed
You might find the thing that needed to be found.
You might dream of flying cars
That go cruising through the stars,
Then design a brand new turbo rocket ship.
You might wake up from your sleep
With an awesome way to keep
People safer when they're going on a trip.
What if you could dream a dream
That, to some, could sound extreme.
But your idea helped to ease a lot of pain?
Well, put on your dreaming hat
'Cause we need more dreams like that,
And they're waiting to be dreamed inside your brain.
If you're eager to create,
And you find you just can't wait,
And your dreams are overflowing from your ears,
Take a breath and write 'em down,
With a smile and not a frown.
Then your dreams become ideas you'll have for years.
When you dream, don't think it's odd.
Dreams are thoughtful gifts from God.
They can help to give your weary mind some rest.
So relax and dream away.
Every day's a brand new day
To begin to dream the dreams that you dream best.
© 2013 Tony Funderburk
Stay tuned,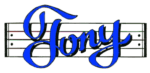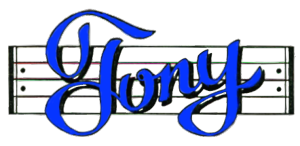 No-cost, low-cost, and premium ways you can help me spread the Word…
Tell everybody you know to Jump on the Rhyme and Reason Bandwagon
(emails with good stuff for Fa-Ree)
Get my Rhyme & Reason Podcast delivered right to your device. (also Fa-Ree)
Get digital Bible stuff from the same company I do.
My books are also on Amazon.com or Apple Books
Grab yourself an un-cool T-shirt
Or how about some music for believers, dreamers, and thinkers