Since talk is cheap, I'm goin' back to sleep
It's the wee hours of the morning. So, if I can't make sense of this, I'm going back to sleep. Unless you're a recent public school graduate, you probably know what the saying, talk is cheap, means. And it's always been used, sarcastically, when someone's skeptical of what someone else said. It sort of illustrates how words don't cost anything. No purchase necessary. Just set 'em free. And see what happens. But, with the new ways of communicating, your words might cost you more than you could imagine.

Podcast: Play in new window | Download
Tune In On iTunes Apple Podcasts | Google Podcasts | Android | Email | RSS

Talk is cheap. But it's never been free.
Here in America, think about how much other people gave up so that you and I could enjoy "free speech." Especially during the 20th century. Two world wars. And many men and women fought and died to get rid of evil dictators and despicable governments. The ultimate sacrifice for God-given rights. Thomas Jefferson made a half-hearted attempt at recognizing where our rights originate when he composed the Declaration of Independence.
He said "We hold these truths to be self-evident, that all men are created equal, that they are endowed by their Creator with certain unalienable Rights, that among these are Life, Liberty and the pursuit of Happiness."
Life, Liberty, and the pursuit of Happiness certainly covers it. But, unfortunately, it's becoming less and less self-evident to so many people these days. Especially the part about rights coming from "their Creator." And I'm amazed, but not surprised, at how many American citizens would rather censor speech than admit they have a Creator.
OK, at this point, I'm a little more awake. And I realize I've gone somewhere with this I had no idea I would go when I started. Writing is like that sometimes. Particularly when you're writing in your sleep. So, I think I'll make some coffee, bacon, and eggs, and leave you with the cheap talk in this short rhyme…
Talk Delight
Talk is not as cheap as it used to be.
It can cost so much when the world can see.
But you still should say what is right.
It might even bring kings delight.
Think before you speak is still good advice.
Keep in mind the ultimate sacrifice
Many others made for your right.
And speak up for one King's delight.
© 2020 Tony Funderburk
Stay tuned,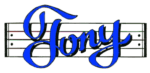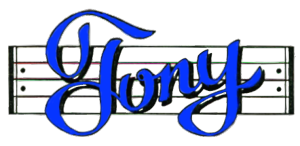 My books are also on Amazon.com or Smashwords
Grab some Merch

Subscribe to
Rhyme and Reason Podcast - Tony Funderburk
Or subscribe with your favorite app by using the address below