Who could use a little Sunday morning inspiration?
Show of hands…yeah, there's a few of you. OK, so here it is. You can do it! Now, go out there and get it done! There. How's that? Are you pumped and ready to take on sickness, sadness, disease, and disaster? What? No?! What do you mean I just used a cliché? Wow, way to look some Sunday morning inspiration in the mouth.  

Podcast: Play in new window | Download
Tune In On iTunes Apple Podcasts | Android | Email | Google Podcasts | Stitcher | TuneIn | Spotify | RSS | More

The fact that it's Sunday morning should be plenty of inspiration for you.
"Golly gee, Tony. That's a total cop out. What's that even mean?"
Oh ye of little healthy fats. As I'm writing this, the first pale, orange light of dawn is just peeking over the horizon. Of course, that means the sun is about to rise. Well, it doesn't actually rise…but let's not go down that rabbit hole. Anyway, the thing is, it's the dawn of a new day. Sunday morning, to be exact. And I'm here to see it. I exist. And I'm able to sit up, look at the beautiful colors, and write about it.
That's an inspirational blessing.
"Big whoo, Tony. Way to under deliver and over promise."
Seriously? Can't you see the unbelievable blessing in another Sunday morning? Or any other day of the week, for that matter. Because none of us even deserve one day. Much less a lifetime of mornings, afternoons, and evenings. But God blesses us above and beyond what we deserve. Because He loves us so much.
And why would He love us when we're so unfaithful, ungrateful, and downright unloveable?
We are His creation.
Yeah, it's that simple.
Your Creator is (and was) so willing to love you and give you eternal life, He personally made sure it can happen. And your willingness to believe and trust in Him is all that's required of you in order to get it. And each Sunday morning (and every other morning) is another opportunity to exercise humility and get right with God.
If that doesn't inspire you, check back next week.
And consider your options before you speak.
I hope you discover you're wonderfully made
And your ticket to Heaven is already paid.
Stay tuned,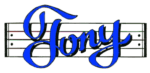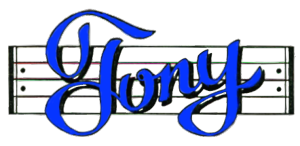 My books are also on Amazon.com or Apple Books
Grab some Merch
Or how about some music for kids
Don't forget to tip your RhymeTender on the way out.
Subscribe to
Rhyme and Reason with Tony Funderburk
Or subscribe with your favorite app by using the address below