Get The Rhyme and Reason Podcast Delivered, Free Apple Podcasts | Google Podcasts | Spotify | Amazon Music | Android | Pandora | iHeartRadio | Stitcher | Podchaser | Podcast Index | Email | TuneIn | Deezer | RSS | More
Do you feel like you live in a mighty strange world. If you believe this world, and all living things, were created instead of manipulated by chance, you probably do. At least I hope so. I do.
This is a strange world that's only getting stranger right now.
If you're a Christian, you might have heard some say we believers are like strangers in a strange world or strange land. And that's because we shine too much light in dark places. Or we should. Because people don't wanna be reminded of where that light originates.
Right now I'd like to encourage you to be bold in your faith. Your faith-based ideas and dreams and plans are essential. So, regardless of your vocation or expertise, use your skills to shine God's love and light into this strange, dark world.
Start a business. Or at least run a business that's plugged into a blueprint. A system. I know of a couple of places where you can get some great help. And they're places run by people who will also encourage you to take that basket off your light.
Yeah, you gotta fortify your own world first.
And that means investing in yourself. Get more tools and skills. And don't put limits on yourself like age or geography or lack of education. With more age comes more experience (and maybe even wisdom). Geographical boundaries tumble down when you log on to the web. And you can educate yourself for free when you use the web as a learning tool.
You don't need a Harvard M.B.A. to do it. You don't even need to rent a big city (or even little town) office. Because you can run a business from the comfort of your own office. And your office can be the desk you keep on one side of your living room or family room. Or on a table in your favorite coffee shop. Or even on your lap in your car.
While the the scorn from this strange world isn't the most enjoyable thing in the world, it means you're doing something right. And you're serving others. Whether or not they choose to eat and drink from the bread and water you offer isn't your responsibility.
Just offer it.
And that's what your Creator wants you to do. So, what are you waiting for? If you're already a Christian who owns or runs a business, let me know. I prefer to support you instead of all those other dark options in this strange place. I'll even feature you on my Rhyme and Reason Podcast.
C'mon and beat the world, and try to leave a dent,
But don't regret the time that you've spent.
C'mon and beat the world, and try to leave a bruise.
You need to love the life that you choose
C'mon and beat the world.
Stay tuned,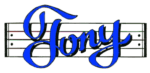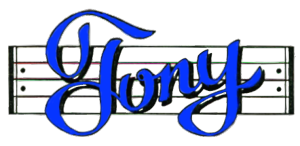 No-cost, low-cost, and premium ways you can help me spread the Word…
Tell everybody you know to Jump on the Rhyme and Reason Bandwagon
(emails with good stuff for Fa-Ree)
Get my Rhyme & Reason Podcast delivered right to your device. (also Fa-Ree)
Get digital Bible stuff from the same company I do.
My books are also on Amazon.com or Apple Books
Grab yourself an un-cool T-shirt
Or how about some music for believers, dreamers, and thinkers