Starshine in Iris
Forty-five years ago. It's not possible. But it's true. The year, 1975, was forty-five years ago. It was a significant year for me for several reasons. A few small. A few large. And I was still in the beginning stages of becoming a poet and a songwriter. In fact, the poem I'm about to share with you, Starshine in Iris, is a sample of writing I was doing as a result of requested challenges. And I'll explain what I mean…  

Podcast: Play in new window | Download
Tune In On iTunes Apple Podcasts | Google Podcasts | Spotify | Android | Pandora | iHeartRadio | Stitcher | Email | TuneIn | Deezer | RSS | More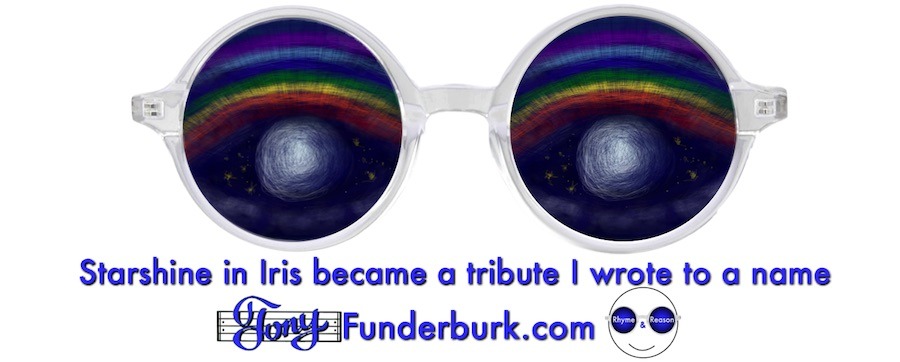 She said the Iris was her favorite flower…
I had a few hours to kill before I headed out to play my first professional "gig". Dinkledorf's Deli in the River Quay area of Kansas City. Short side note…not long after I debuted there, the whole area apparently became a center for organized crime. But I promise, I never met those guys. (And check out how my big night went…hilarious)
Anyway…back to the story. As the hours wound down before my big night, I was spending time with a lovely lady in another part of the city. We had lunch, and she planned to go with me to watch me sing. And, as usual, I had some of my spiral notebooks with me. She asked to read some of my writings. I said, "Ok, but with one condition. You give me challenge, a subject, an idea for something else to write."
She thought that was a fun idea. So, she pondered a few minutes and said, "Irises." When, I asked her what she meant, she told me the Iris was her favorite flower. And so, she'd like a poem or song about it. I asked her if it absolutely had to be about the flower. And she said I could just use the word if I preferred.
And that's what I did. While she read my other writings, I started forming ideas, based on the word Iris and including some things we'd talked about that afternoon. And I came up with this rhyme of fiction based on fact.
Now, you know some of the rest of the story behind…
Starshine in Iris
Maybe it will last.
I don't know.
The starshine in Iris
Seems to glow.
The wind that blows
The Autumn leaves away
Cools the children in
The yard as they play.
It's not the beautiful girl I met,
But the starshine in Iris I can't forget.
We stood on a lakeside once she and I.
She said her favorite month was July.
I asked her why.
She looked at me and smiled.
I could see a child in her eyes.
Iris is and fills my hopes.
We've mellowed like sweet cantaloupes.
I see Iris in the skies;
Those falling stars are tears she cries.
The one thing I think nicer than her kiss
Would have to be the starshine in Iris.
I won't say that I'm living in the past,
But I do hope the starshine in Iris will last.
© 1975 Tony Funderburk
The light in a girl's eyes, stars in the skies, kisses, and hopes…a few more examples of how life has Rhyme and Reason because God made you.
Stay tuned,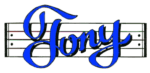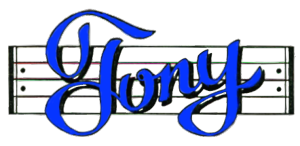 My books are also on Amazon.com or Smashwords
Grab some Merch

Subscribe to
Rhyme and Reason with Tony Funderburk
Or subscribe with your favorite app by using the address below