Speaking into the air doesn't work.
Here's a childhood memory to illustrate why speaking into the air is an exercise in futility. And I hope I remember this correctly. But when I was around 6 years old, I remember going to a school playground with a couple of my stepsisters. And this was on a Saturday. Because we just wanted to play on the swings, slides, and the monkey bars. So, anyway…there we were at the playground…


Podcast: Play in new window | Download
Tune In On iTunes Apple Podcasts | Google Podcasts | Spotify | Android | Pandora | iHeartRadio | Stitcher | Email | TuneIn | Deezer | RSS | More

And I wasn't speaking into the air. I was singing.
Yeah, as far back as I can remember, I loved to sing. I'd sing while I was playing in the back yard. On hikes. In the shower. And as I got older…on long drives (or even short ones for that matter). Basically anytime I had the chance.
So, there we were. Playing on the playground. It was a brisk and breezy late Autumn day. And I climbed up the steps of a tall slide and sat at the top prepared to slide down. And the whole time I was singing. My stepsisters liked my singing. And they said they couldn't hear me. They yelled to sing louder.
At first I thought they were making fun of me. But they told me they liked my singing and just wanted to hear more. So, I started singing louder. But the cold breeze sort of stifled my voice. It felt like as soon as the words came out of my mouth they were swept up in the cold breezes and blown through the air.
And it started to get even windier, which made my eyes water. And all that, including the fact that I was starting to get really cold, made me slide down and give up entertaining the sisters.
But why do I bring up this seemingly insignificant memory?
Because I ran across a line in 1 Corinthians 14, again this morning, where Paul told the Christians in Corinth how speaking in tongues could be like speaking into the air. And he wanted them to see how seeking spiritual gifts is fine. But not if it doesn't help unbelievers. And speaking in tongues no one can understand doesn't help anybody.
So, I recommend…
Speak in the language you speak.
And speak to any people who seek
The truth that's found in God's Word.
It's the only way you'll be heard.
Stay tuned,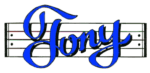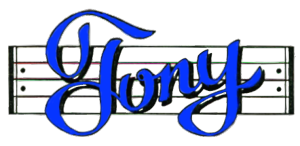 My books are also on Amazon.com or Apple Books
Grab some Merch
Or how about some music for kids