For a few years, back in the early 2000's, my CD's of personalized songs for kids were in retail stores all around Colorado. We sold thousands of them. And I still get funny comments from parents, once in a while, who bought those CD's for their kids. They say something like, "I don't know if I should thank you or wring your neck." And they say that because they had to hear those songs over and over. But that's only because the songs are funny. And kids love funny.
My kids songs are funny. But they're not cutesy.
And I'm not just sayin' that. Because the owner of one of the stores that carried my CD's said it. In fact, she sent a review that said, "Our customers tell us they really like the way the songs aren't cutesy or singing "down" to their kids. You'll love the way your child's face lights up. What could be better?"
And as a thank you to her for that encouraging review, I wrote a song (in the "Kiddin' Around" collection) with the name of her store as the title. "Monkey Doodles." She and her husband have since retired from the kids store business. But the name lives on in the song.
I came up with the lyrics to the song by thinking about what little monkeys (aka human kids) would doodle. And what colors they'd use. Because little boys and girls don't care much about "rules" when it comes to coloring. They just like colors. And they love to let their imagination run wild and free.
So, that's what I did.
And, as a result, you'll find green skies, yellow donkeys, and purple poodles. There's even a blue horse and a lemon thunderbolt. But it's all for fun. Because I love to see kids having fun.
Matter of fact, I enjoy it so much, I've created a few songbooks (which are also coloring and drawing books) for kids. And one of them is the "Kiddin' Around" songbook. The lyrics to all the songs are on the opening pages. And then there are lots of other pages for coloring and drawing. But the best part is…
The super secret link. And that's the link to the free download of all the songs in the book. So, kids don't just get a book with words and pictures. They also get music to listen to while they color and draw. And when you click or tap the link, below, your "Kiddin' Around" book will be on its way to you faster than you can say…
"Monkey Doodles"
They don't look real when they're done…
Monkey Doodles…
Just for fun.
Stay tuned,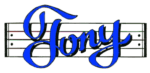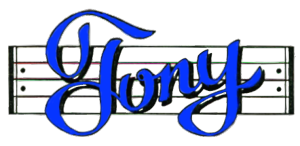 Get your kid the Kiddin' Around songbook (just for fun) today.