Are you ready to sing a song of confidence?
Have you heard this quote? "The truth is still true even if no one believes it. And a lie is still a lie even if everyone believes it." It makes total sense to someone who's willing to use logic and reason, instead of feelings, when it comes to decision making. And it's that kind of thinking that helps me sing a song of confidence in the face of doubt and fear.  

Podcast: Play in new window | Download
Tune In On iTunes Apple Podcasts | Google Podcasts | Spotify | Android | Pandora | iHeartRadio | Stitcher | Email | TuneIn | Deezer | RSS | More
Singing a song of confidence isn't about shoving my head in the sand.
Far from it. I'm keenly aware of all the doubt and fear going on in America, and the world, right now. People want answers to this pandemic thing. And rightfully so. But you know where you shouldn't look for answers right now? In speculative social media and news channels.
Speculation almost always goes in negative direction. At least when it comes to things like this public health scare. Conspiracy theories pop up everywhere. And sometimes from sources you thought would know better.
"So, who in the world are we supposed to trust, then, Tony?!"
Well, when all else fails…and even when nothing fails, trust God.
"But how am I supposed to trust God when He let this happen in the first place?"
Yeah, people actually ask hypocritical questions like that. Do you see the hypocrisy? Someone says they don't believe or trust in God. Then, they lay blame at God's feet. So, which is it? God doesn't exist? Or if He does, He's to blame for everything?
My confidence is in the mountains of evidence for God's existence and love.
I know the one, true, living, loving Creator of all heaven and Earth will "do justice to the fatherless and the oppressed, That the man of the earth may oppress no more."
And if you're reading this (or listening to it) with doubt, I recommend you don't take my word for any of it. Especially if we've never met and you don't know me from Adam. Because you'll get much further along, in your quest for truth and trust, when you go to the source. Yeah, check out the Bible.
And if and when you can prove it's wrong, then you can tell me where to get off.
But until then, I'm confidently in the hands of the most able Engineer. And this train is bound for glory.
I sing a song of confidence in what my God can do
And how His love can conquer all the fear in me and you,
But only if we choose His love and life and ask Him to.
I trust in God, and in His word, because I know it's true.
Stay tuned,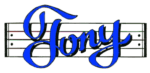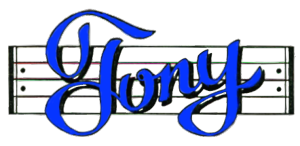 My books are also on Amazon.com or Apple Books
Grab some Merch
Or how about some music for kids
[mc4wp_form id="14357″]
Don't forget to tip your RhymeTender on the way out.
Subscribe to
Rhyme and Reason with Tony Funderburk
Or subscribe with your favorite app by using the address below