Someday One Day
Today is a mighty big day here in the FunderBungalow. Elgielene and I celebrate 30 years of marriage. Yes, to each other. I know some of my knucklehead friends who'd scarcely miss a chance to take a jab there. And I'm sharing the lyrics to a song I wrote to Elgielene for our one year anniversary. Rhyme and Reason Podcast listeners will hear a nearly 30 year old recording of it. Old sounds with much less polyphony. But the gist of it is there. It's called Someday One Day. [powerpress_player]

The story behind Someday One Day isn't what you probably think by reading the lyrics.
But I'm not gonna share the whole story. Because it's a bit more personal than I'd like to reveal. Elgielene and I know. And that's all that truly matters. But I will say, it has been an amazingly fast 30 years. I told her how in another 30 we might be reflecting back on it from Heaven. Sounds weird, I know. But it might be true. In spite of the fact that I remain incredibly handsome, I'm sure no one will confuse me with a young dude.
OK…enough about that. I'll be unavailable today. Because my wife and I are treating ourselves to the proper kind of day to prepare us for the next however many years. So, here are the lyrics..
Someday; I'll make it all worth your while
For sharing my life and never losing your smile
It's not that easy, but you tough it out
You keep within what you're doing without
and I swear…
Someday; I'll make it all worth the wait
With all you've been through, still you harbor no hate
You could be bitter, but you choose to forgive
You take the punches but you live and let live
and I swear…
Someday; I'll make it easier
One day; I know our world will be fair
Someday; one day…we'll get there
One day we'll make them stand up and stare
We'll laugh at their doubts,
But we'll remember to care
And for believing, my heart's in your hand
You take in stride what almost no one can stand
and I swear…
repeat chorus…inst…repeat chorus to end
© 1991 Tony Funderburk
Stay tuned,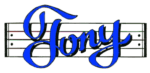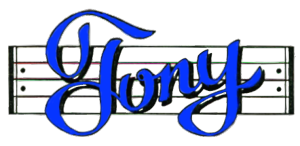 My books are also on Amazon.com or Apple Books
Grab some Merch
Or how about some music for kids
Don't forget your RhymeTender on the way out. Feed the tip jar.
Subscribe to
Rhyme and Reason with Tony Funderburk
Or subscribe with your favorite app by using the address below

Podcast: Play in new window | Download
Tune In On iTunes Apple Podcasts | Android | Email | Google Podcasts | Stitcher | TuneIn | Spotify | RSS | More