A sleepy-eyed bon fide wee hours wanderer
At 2:45 this morning I bumbled out of bed, as I do most every morning, and made my way into the kitchen. An issue I've been dealing with, for the past couple of years, typically won't let me sleep more than about four hours at a time. But starting on the first day of this year, I decided to put my sleepy-eyed hours to good use. Writing regular rhymes.

Podcast: Play in new window | Download

This morning's starter sentence contained the adjective, sleepy-eyed.
You can see my previous post that explains what I mean by "starter sentence" here. Anyway…
I wasn't quite awake. And I'm pretty sure anyone could tell it by looking at my face. So, sleepy was as good a place as any to start the rhyme for today. And I remembered how often, when I was a full-time road musician, I'd pull into a town after driving all night. Then, some words started to form. And they flowed into the storytelling lyrics you're about to see. The cool thing is…they were new to me, too.
But I love it when something in my head begins to write itself. Can't explain it. But I love it. And that's what happened during the wee hours of this 27th day of 2020. I have a feeling this will become a song…
Sleepy
A sleepy-eyed drifter drove into town
With the radio on and the windows down.
He wasn't quite sure just where he would go,
But he wasn't upset that he didn't know.
He knew he'd be fine when he found a stage.
His songs kept him fed and got better with age.
And no fear of failure clouded his dream.
No, fears lit him up like a meteor stream.
He rolled up the windows and locked the car
And walked down the sidewalk but didn't get far.
A coffeeshop window sign caught his eye,
And anyone else would have just passed it by.
But there, on the sign, was the name and face
Of the one who had gifted him with her grace.
(to be continued)
© 2020 Tony Funderburk
Stay tuned,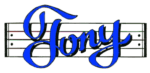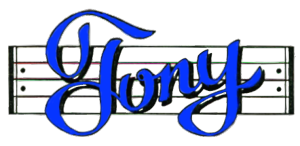 My books are also on Amazon.com or Apple Books
Grab some Merch
Or how about some music for kids
[mc4wp_form id="14357″]
Don't forget to tip your RhymeTender on the way out.
Subscribe to
Rhyme and Reason Podcast - Tony Funderburk
Or subscribe with your favorite app by using the address below