Singer Songwriter Survival Kit In A Free World
Singer Songwriter…
Will Sing For Room & Board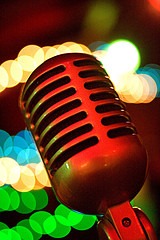 I'm gonna make this as simple as I think it can be.
To survive as a singer songwriter…to actually make money and pay your way in life in this world that increasingly expects music to be free you need 3 main things. Consider this your bare bones professional musician toolkit:
Talent…spend your "10,000 hours" and really turn yourself into the singer or player you'd actually want to go see
Passion…you gotta see through struggle…and rebound from rejection…and be willing to work (and wait)
Marketing mindset…if you're not born with it, get it as soon as you can because it might be most important of the three
OK…there's your 3 piece toolkit for success as a musician. Tomorrow's too late to start because it never really gets here. If you'd like to expand on these three points or if you'd like me to, don't hesitate to leave a comment.
Stay tuned,

P.S.  Follow my singer songwriter tweets on Twitter
Like my singer songwriter fan page on Facebook