Singer Songwriter Chooses Life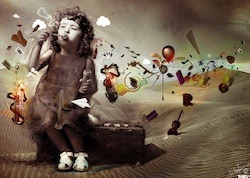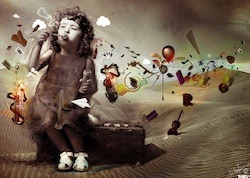 You've probably read the story…a well-known musician says he became a singer songwriter because he saw it was a way to "get the girls". For some reason the girls thought the singer songwriters were somehow more sensitive and caring. Yeah, they could sing the words that would pierce deeply into the heart of the hopeful girl and fill her with hope.
Well, I could say I'm a singer songwriter who shared that story…but it wouldn't exactly be true. I loved songs and singing and words and music long before I tried to win any girl's heart. And for me music was the quintessential gift from God. Nothing (or no thing) was, or is, more full of life than music.
How is it then, that any musician worth his sensitive salt could ever decide to not "choose life"?
If I hadn't been allowed to live (in this world), I would never have written hundreds of songs, sung tens of thousands of times to countless faces, and been able to enjoy the gift of smiles from listeners. And I never would have enjoyed anyone else making music either. It's not to say there's no beautiful music in Heaven…I'm positive there is…it's just that there's so much beauty in the music here. And all it would have taken for me to miss out on all of it is someone's "choice".
Please think deeply about what you're saying, if you say "pro choice". Please think about where that choice leads. Please consider your fellow human being as every bit as important as you. From the moment we're conceived we're important. Sure it seems like there are so many days of darkness, despair, and distrust. But don't help perpetuate that limited reality…
Choose Life!