Let's jump into my virtual time machine and zoom back to the third quarter of the twentieth century. As the years zoom past the concave, heat resistant time machine windows, notice the fashion and hairstyle changes. And the cars starting to look bigger, wider, and boxier. And, then we slow down and ease up to our destination. A large, secular high school at the north edge of Pasadena, Texas. Look closely down the sidewalk just to the left of the building, and you'll see a nerdy looking student with a handful of books briskly walking to his next class. Choir. His favorite. And he's gonna go sing a Psalm.  

Podcast: Play in new window | Download
Tune In On iTunes Apple Podcasts | Google Podcasts | Spotify | Android | Pandora | iHeartRadio | Stitcher | Email | TuneIn | Deezer | RSS | More

"Did you say sing a Psalm, Tony? That's weird. You also said it's a secular high school."
Yeah. You read that right.
And, just in case you haven't already picked up on it, that nerdy looking student was me. I had just made it through my freshman year in high school. A very rough year for me because I hadn't determined and defined who I was yet. But I'm sure there were plenty of others who had me pegged as a nerd. Or a geek. Because, from the 7th grade on, the school system had placed me in what they called "accelerated classes."
But, just like in the movies, being "a brain" doesn't win you points with the so-called "cool kids." Not that I minded that all that much. I just didn't like being looked at as weird simply because I could remember things.
Anyway…
Let's get back to that choir thing.
Because, in my freshman year, I took classes my Dad suggested in order to prepare my brain for the "real world." And I skipped out on music…my favorite. Instead, I opted for German extra math classes.
But my friends from junior high, who had been in choir with me there, coaxed me back into music when it came time to pick classes for my sophomore year. So, I tried out for the choir…which you had to do back then. And, when I found out I had made it, I was thrilled. Because I was gonna get back to my lifelong love.
I've mentioned, before, how my secular high school was far more conservative than any so-called Christian schools these days. And one example was how my Christian songs were included in our choir repertoire. Plus, when it came time for my first solo performance during vocal competitions, I picked a song based on Psalm 27. In fact, the first 4 lines of the song came directly from the Psalm…
The Lord is my alight and my salvation;
Whom shall I fear?
The Lord is the strength of my life;
Of whom shall I be afraid?
Do you know a government school where that would be included nowadays?
I seriously doubt it.
And I'm in no way suggesting that Christian songs should be included in the government school curriculum. Because I don't think there should be a government school curriculum. Because I don't believe there should be government schools.
But I DO believe Christian songs should be included in kids' lives. Because their lives depend on the promises found in the songs and Psalms. And if that's important to you, maybe this message brought you some value.
If not, then forget I said anything. I'll just go sing a Psalm all by myself.
Stay tuned,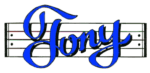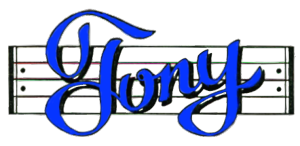 Get my Rhyme & Reason Podcast delivered (free) right to your player.
My books are also on Amazon.com or Apple Books
Grab yourself a not cool tee
Or how about some music for kids