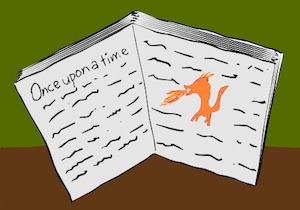 Short bedtime stories are great for kids and for the adults who read to them. Here's why…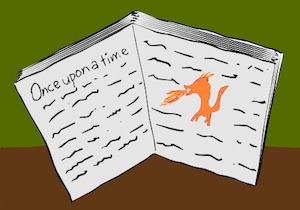 The first, and hopefully the most obvious reason, is this. When parents (or other adults) read to kids, there's a strong connection being made. Never underestimate the power of words to bond one generation with another.
To this day I still remember my mom reading to me at bedtime. She'd get out a very old book of nursery rhymes and bedtime stories, and I'd hear the tales of "Wynken, Blynken, and Nod"…and "The Old Woman Who Lived In A Shoe…and "As I Was Going To St. Ives". My imagination would make the pictures come to life in my head.
Another reason short bedtime stories are great is because…well…they're short. When it's time for kids to go to bed, reading something that has a beginning, a climactic middle, and an end all within a few pages is just the ticket. Then, little minds can toddle off to Dreamtown with fresh images and ideas to peacefully drift through.
And short bedtime stories are great for adults because they can embellish them with sound effects and funny faces and still not spend an hour getting the kids off to sleep. So…win-win.
Below you'll find links to seven short bedtime stories I wrote for my website readers. Test 'em out on your kids and let me know if they liked 'em or hated 'em. Before I send you on your way, though, here's my…
~ Rhyme Time For Today ~
Bedtime stories aren't for me.
I'm just too old to sleep.
I've got better things to do.
I just don't need bopeep.
There are planets I'll go find
After you leave the room.
And I must protect the house
From aliens of doom.
Bedtime stories are for kids
Who only want to sleep…
Silly kids whose eyes will close
Because they counted sheep.
But I'll be in my rocket ship
And back home before dawn.
So, read to all those other kids.
I need to leave and…"yawn".
Here are those links: Dilly Dally In Dreamtown
Keela And Kyla: Twins of the Tween
Stay tuned,


P.S.  Get my ebooks for kids on Amazon.com
Subscribe to my Podcast
Circle me on Google +
Like my fan page on Facebook
Follow me on Twitter
Watch my videos on YouTube