Get The Rhyme and Reason Podcast Delivered, Free Apple Podcasts | Google Podcasts | Spotify | Amazon Music | Android | Pandora | iHeartRadio | Stitcher | Podchaser | Podcast Index | Email | TuneIn | Deezer | RSS | More
My wife became a certified health coach several years ago. And one of the key things her instructor mentioned, that hit home with me, was that self care is the best healthcare. There's a ton of rhyme and reason to that assertion.
And a friend of mine shared a link, in her social media feed, to an article about Walgreen's and CVS drugstores. The article talked about how those companies will be selling the abortion pill that's killed millions of babies in the womb.
And the article also said, "Their decision comes after the Biden admin decided yesterday to allow pharmacies to sell the dangerous abortion drug that has killed millions of babies and injured thousands of women. Previously, mifepristone could only be dispensed by clinics, medical offices, and hospitals or under the supervision of a licensed physician."
But why should't drugstores get in on all that money-making potential? Right? After all, they're in the "healthcare" business, too. Right?
So-called "pro-choice" advocates would probably say that pill is self care.
Because they believe it empowers women to be in control of their own bodies. Sadly, it's not women's bodies the pill kills. So, there's no actual care of self involved. And there's downright hatred for that little life they created and decided to abort/kill.
But the abortion pill, just like abortion clinics, medical offices, hospitals, and most doctors, is just part of the "healthcare" business/industry. And, as I've said for decades, calling what they do "healthcare" is a misnomer at best. Because there's neither health nor care involved anymore.
I talk about health fairly frequently here on my website and on the Rhyme and Reason Podcast. But, just in case you hadn't noticed, I'm not a doctor. And I don't play one on TV. I'm just a guy who cares about my fellow human beings. Even the tiniest ones still in their mothers' wombs who need help to live long enough to focus on self care. Because they're my neighbors, too.
Everyone has a right to life.
A gift from God before it even starts.
Everyone has a right to life.
Your right is wrong when it stops innocent hearts.
Stay tuned,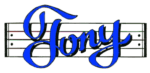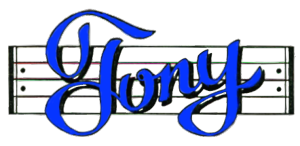 No-cost, low-cost, and premium ways you can help me spread the Word…
Tell everybody you know to Jump on the Rhyme and Reason Bandwagon
(emails with good stuff for Fa-Ree)
Get my Rhyme & Reason Podcast delivered right to your device. (also Fa-Ree)
Get digital Bible stuff from the same company I do.
My books are also on Amazon.com or Apple Books
Grab yourself an un-cool T-shirt
Or how about some music for believers, dreamers, and thinkers