Podcast: Play in new window | Download
Tune In To Rhyme and Reason Apple Podcasts | Google Podcasts | Spotify | Amazon Music | Android | Pandora | iHeartRadio | Stitcher | Podchaser | Podcast Index | Email | TuneIn | Deezer | RSS
I was a fan of Chicago (the band, not the city) when I was in high school. And for years after. I'm not sure what they've done in recent years. But some of that early stuff with horns, strings, double drummers…it was slammin' jammin'. And if you're a fan of drums, percussion, and bass arrangements, check out I'm A Man. Bam! Awesome drum solo. But another song came to mind last week, "Searchin' So Long." Because I was doing some online research using search engines from Google and a couple of others. But, as usual, I noticed something mighty annoying.
Search engines don't serve up the conservative side of truth very well.
And Google is particularly guilty of skewing results. So, the information you need and want to find is getting buried more often than not. And when I say "buried," I mean sometimes it won't show up at all. Unless, maybe, if you're willing to go to the 100th page of results. And you're probably not gonna do that. Right?
As it turns out, I'm not the only one who's noticed this. Apparently there are a couple of other conservative Christians out there. You're one of 'em, aren't you?
Anyway…
A friend of mine, and his team, have put together a micro search engine that uses Google against itself. How cool is that? Well, pretty darn cool. As a matter of fact, I'm gonna share a link to the little search engine that could. And you'll see how it serves up results based on the content on a large (and growing) group of conservative websites.
And this search engine filters out the vast majority of that other junk and fake news.
Give it a try.
I think you'll love it. It's totally free. Nothing to sign up for. No information collected. Just a micro search engine page. And it's like giving Google a dose of truth serum.
Conservative search -Â https://cse.google.com/cse?cx=13446e85c74f76be3
And keep your dial tuned in to me. Because I'll be sharing another little search engine that helps you focus results on creation science sites. If you're like me, you'll love being able to tap into real science instead of all that God-hating, evolution-loving science from knuckleheads who try to pose as scientists.
Searchin' for an answer, but the answers don't seem true.
And this happens all the time, so what's a guy to do?
Don't look in the places where the liars want you to.
Try out these solutions that I'm sharing here with you.
Stay tuned,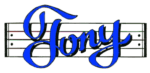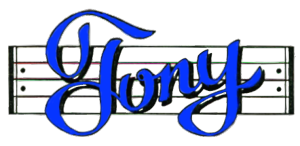 Get my Rhyme & Reason Podcast delivered (free) right to your device.
My books are also on Amazon.com or Apple Books
Grab yourself an un-cool T-shirt
Or how about some music for kids