Check out this close up of what appears to be an ancient body of water on Saturn. Baffled scientists are calling it the Saturn Rings River.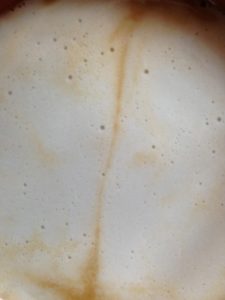 Note the pitted areas on the surface. Many have speculated the surface is gaseous, but this image clearly depicts something more along the lines of metamorphic materials. Also, you can see where the Saturn Rings River might have once had tributaries. Another explanation of the wider, dark areas might be an aquifer from which the headwaters sprang forth.
At the top of the photo (we'll call it North for the sake of easy recognition) you'll see what appears to be an estuarial area. This could have been an inlet from a larger bay or even ocean at one time billions and billions of years ago. Or it could even provide an answer or missing link to where all other celestial bodies in our solar system originated.
The point is…we've never had such clear, high definition images of any of Saturn's rings or other surface areas before. So this one renews the spark of imagination and storytelling in anti creationist scientists all over the world.
After all…just think of the endless possibilities, hypotheses, and suppositions one can derive from unconfirmed truths.
By the way…the picture is actually a closeup of the cream on top of my coffee this morning.
Stay tuned,


P.S.  Get my ebooks for kids on Amazon.com
Subscribe to my Podcast
Circle me on Google +
Like my fan page on Facebook
Follow me on Twitter
Watch my videos on YouTube