The sad demise of Saturday morning cartoons
Have you noticed how Saturday morning cartoons got pushed aside for more "educational" and "financially viable" programs? Even before the cartoons disappeared they weren't funny and fun anymore. I understand that TV stations are businesses. And they can run whatever makes them money so they can stay on the air. But it's sad that something so enduring and endearing had to suffer the slings and arrows of outrageous fortune.
(video no longer available)
When I was a little kid there was no better combination than Saturday morning, cartoons, and a big bowl of cereal. My younger brother and I would get up, sleepy-eyed, go into the kitchen, fill up a bowl of Cheerios or Frosted Flakes or something similar, pour on the milk, and head for the den. Then, it was simply a matter of choosing one of the three channels available and looking for the cartoons we liked the most.
There was The Roadrunner and Coyote, Yosemite Sam, Bugs Bunny, Sylvester and Tweety, Quick Draw McGraw, Mighty Mouse, Tennessee Tuxedo and his Tales, the Professor and Poindexter, Rocky and Bullwinkle, and I could go on and on and on. You know what they all had in common? They were funny. Impossible situations with impossible characters and just plain goofy, funny entertainment.
Cartoons, back then, weren't trying to save the world from alien invasions or full of diverse aliens who had to learn to get along in order to solve a mystery. And cartoons weren't always trying to slip in some sort of social message. Like I said, they were just plain ol' goofy, funny animation with goofy, funny sound effects. They made us laugh, and laughter truly is medicine. I miss them and the innocence that went with 'em. What about you…do you have any cartoon memories?
Saturday Morning Cartoons
Get out the cereal spoons.
It's time for funny cartoons.
Watch a monkey fly a rocket
Or a kitty pick a pocket…
It's time for funny cartoons.
Turn on the big screen TV.
They're really something to see…
Watch a birdie that is talkin'
To a dog on two legs walkin'.
Cartoons set funny bones free.
Later we'll go out and play
And chase all the rainclouds away,
But for now we'll keep on laughin'
At the polka dot giraffe 'n
Watch all the cartoons today.
© 2013 Tony Funderburk
Stay tuned,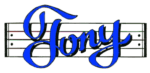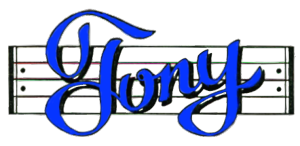 P.S.  Share the rhymes and reasons with your friends and family. And let's stay connected. Like this…
Join my Rhyme and Reason Club
Discover my ebooks on Amazon.com or Smashwords
Subscribe to my Podcast
Connect with me on LinkedIn
Circle me on Google +
Follow me on Twitter
Watch my videos on YouTube
Find me on Facebook
Or use the social media links below