How To Know The Difference Between Saints And Sinners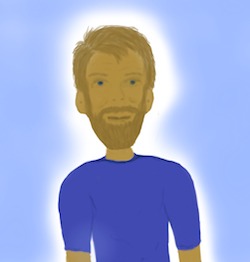 The Bible talks about saints AND sinners. So which one are you? Take a quick look behind you to see if there is a glowing aura. If so, you're a saint. If you only see your shadow, or sky, or other people walking by…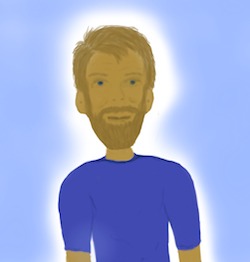 …you might just be a sinner.
OH NO! Everyone beware…sinner alert! Hide the children and protect the women folk. Circle the wagons! Sure hope it ain't ketchin'.
Sorry…guess I've been watching too many old westerns lately. Couldn't hep me'self. Now, I wanna give you some good news to go along with this new discovery of your woeful, lost condition. There are no saints here on earth going to heaven. None. Period.
But…
There are saints in Heaven. And if you're not on your way to Heaven, you should really consider re-thinking your attitude toward it because you could be one of those saints. Yes, you!
You see, it's like this. Saints aren't determined by a vote count in some echoey, stone cathedral. They're not elected. They're not the lucky recipients of the short or long straws. They're not even bought and paid for by the good deeds of their relatives.
Nope. The only thing you can do to become a saint is trust Jesus. Trust Him when He says how much He loves you. Trust Him to be who He says He is…
God, the Son. Trust that He paid for your place in Heaven with His very own blood. Trust that He doesn't see "saints and sinners". He sees men, women, boys, and girls who desperately need Him and His life.
If you haven't already done so, why don't you just give up on trying to be God and accept His free gift of eternal grace. The you'll get what I mean when I say "Heaven is occupied by saints and sinners".
Stay tuned…