Get The Rhyme and Reason Podcast Delivered, Free Apple Podcasts | Google Podcasts | Spotify | Amazon Music | Android | Pandora | iHeartRadio | Stitcher | Podchaser | Podcast Index | Email | TuneIn | Deezer | RSS | More
Ringtones for phones are still a $2.1 billion bidness. According to one website I found that talks about such things. In 2005, ringtones outsold CD's. Yeah, I know that's no big deal now because who cares about CD's anyway? Right?
Not so fast Mister Man (or Missy).
I just read a few news snippets that talked about how 2021 was actually a comeback year for our old friend the compact disc. Here's a quote, "According to Axios , the surge in CD sales was also driven by "young people who are finding they like hard copies of music in the digital age".
And that same article said, "Young people are therefore discovering the sheer joy of owning their music rather than leasing it from a platform like Spotify."
What?! Own music instead of lease it? What a concept!
All seriousness aside, that kind of information is part of why I still sell CD's. Of course, I also sell digital downloads. But I never dumped the lowly CD's just because they fell out of favor with the "glitter" crowd.
But I didn't mean to yammer on about physical media.
In fact, I wanna talk about ringtones for phones.
I experimented with ringtones way before they became an "industry."
And I created quite a few of my own. Matter of fact, I still use some of them on my phone to identify certain callers. My favorite is from my personal song for Elgielene. Yeah, she has a one-of-a-kind ringtone. And it's only available on my phone. And it only identifies one person in the whole world.
But that takes me to my self-serving reason for bringing all this up. I created a collection of Pro Life ringtones. And I want YOU to have them. But only if you're TRULY pro life.
And there are two ways you can get 'em for Fa-Ree. You can jump on the Rhyme and Reason Bandwagon. (that's the catchy name for my free, almost daily, emails. Or you can subscribe to the Rhyme and Reason Podcast and send me some proof of your subscription. Either way, I'll send you a link to the ringtones.
But getting on the Bandwagon is the better deal.
Because you'll get a bunch of freebies. Yeah, you could call it a bribe. But I prefer to call it stuff you can't live without. Get yours today. Or share the links with somebody you care about. And boost your status with these unique pro life ringtones for phones.
Stay tuned,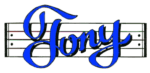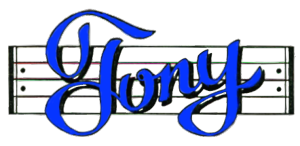 Tell everybody you know to Jump on the Rhyme and Reason Bandwagon
(emails with good stuff for Fa-Ree)
Get my Rhyme & Reason Podcast delivered right to your device. (also Fa-Ree)