Get The Rhyme and Reason Podcast Delivered, Free Apple Podcasts | Google Podcasts | Spotify | Amazon Music | Android | Pandora | iHeartRadio | Podchaser | Podcast Index | Email | TuneIn | Deezer | RSS | More
I'm gonna rant and rave. And, although I can't speak for him (especially since he's got other things on his mind besides music, these days) I think Buddy Holly would back me up on this. If you've never heard of Buddy Holly, or don't know any of his music, that reference is gonna be way over your ears.
Anyway…
My rant and rave is about your rants and raves.
Well, you're included if you've posted anything, on social media (or elsewhere) about the sad state of "contemporary Christian music. And praise and worship music. I've read lots of comments about how the music offered up in churches, and on the radio, is "repetitive" and "empty" and "repetitive."
But, in spite of all those commentaries from the bleachers, I still see most church goers still going to those churches. And still enduring those syrupy, up and down, namby-pamby, limp-wristed "love songs" week after week. And then going back home to post a rant about it on Spacebook.
Plus, most of those church goers still buy (on those rare times when they actually buy) music from those celebrity christians. Instead of seeking out singer-songwriters who add meat to the musical message.
And I think it's because it's easier to listen to (and buy from) the status quo, that doesn't judge you and make you feel guilty. And it's uncomfortable, sometimes, to listen to (and buy from) singer-songwriters who deliver up God's word in a way similar to the Apostle Paul.
Of course it's self-serving of me to rant and rave this way.
Because, yes, I consider myself to be a singer-songwriter from the meat market side of Christian music. But I absolutely don't want you to buy my music or books or anything if you prefer today's sugar-coated christianity. Because you might hurt your "teeth."
And I absolutely don't want you buy anything from me until you see if what I say lines up with the Bible. Because, despite what stupid people, like Andy Stanley, say, it's still God's word. So, if what I say or sing doesn't sync with the Bible, then what I say or sing is wrong. Period.
OK. As you can see, I do have a rather hot-blooded opinion about this. But I wrote a rhyme five years ago that kind of expounds on why. Hope I didn't write it about YOU.
Invisible Song Machines
The times will come in everyone's life
When changes have to occur.
The reasons could be obvious, or
They might even be a blur.
One of those times is happening now
It's somewhere behind the scenes,
Where the melodies quickly become
Invisible song machines.
Value is lost down deep in a world
Increasingly wanting "free."
So, I'm moving my music around
To places listeners can see.
Places where I think they'll connect
With those who connect with me.
If you believe I've got it all wrong
Then certainly, by all means,
Continue to get your free songs from
Invisible song machines.
© 2019
Stay tuned,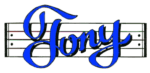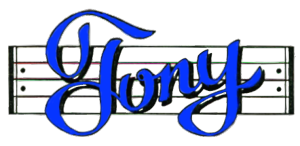 Share this link with everybody you know, so they can jump on the Rhyme and Reason Bandwagon
(My regular emails about the essentials of life, AND some music and other good stuff, for Fa-Ree)