Podcast: Play in new window | Download
Tune In On iTunes Apple Podcasts | Google Podcasts | Spotify | Android | Pandora | iHeartRadio | Stitcher | Email | TuneIn | Deezer | RSS | More
You don't need radiometric dating to discover the first rock-n-roll song to top the Billboard charts was written by a guy from the 1800's. But you DO need to know how that's even possible. And I'm here to share a little bit about it. Plus, I'll show you how timing is everything.
But what's radiometric dating got to do with rock-n-roll?
Well, patience my good bandmate. And I'll clue you in.
First, let's get back to that guy from the 1800's who wrote the first Rock-n-Roll hit song. A little obscure tune called "Rock Around the Clock." Ever heard of it? (Yeah, I'm too young, too…Greg)
Anyway…
But how could a Rock-n-Roll song be written by a guy from the 1800's? Well, it was actually co-wrote…uh…written. By a guy named Max Freedman. And apparently he was a Philadelphia songwriter who was almost 60 years old when the song was written. That was in 1953. So, do the math. And Max would have been born somewhere around 1897-98.
Whoa…that's like, crazy…man.
Yeah it is. But that's got nuthin' to do with radiometric dating. Or does it?
Well, the way my eccentric mind works, the two topics connect. Because radiometric dating is based on a clock that some so-called scientists conclockted…I mean concocted. And their clock is based on assumptions. Like they assume they know its initial settings. And they believe it has "operated at a known rate" and hasn't ever changed.
And that last assumption is based on radioactive decay rates observed over the past hundred years or so. But to see that and then say decay rates for the past four and half billion years have been constant the same way is quite a stretch. But that's what a lot of so-called scientists say. And many others never even bother to question it.
So, I recommend looking into what's been going on in rock, around the clock (see what I did there?) for a few thousand years. And if you do, you'll discover how our little blue planet's radioactivity is a result of too much loud music played by garage bands all across America.
No, wait a minute.
I meant to say all that radioactivity is a result of strong electrical activity caused by a flood. But not just any flood. I'm talking about the flood they had to devise to make the Ten Commandments movie. No, wait. Go back further.
It was actually the flood that happened about 5000 years ago. Just a few days of hard rain that covered the entire planet. No big deal.
Unless you're basing your whole dating system, to determine the age of the Earth, on uniformity. Then, it's kind of a big deal.
So, to sum up…
The guy who wrote the first Rock-n-Roll hit song was old. But the Earth is not.
Is this a crazy world or what?
Some things are old and some are not.
But what still is true is God will love you,
If you accept the gift He bought.
Stay tuned,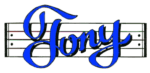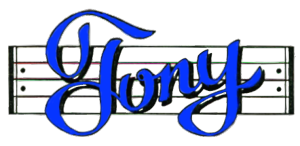 Get my Rhyme & Reason Podcast delivered (free) right to your player.
My books are also on Amazon.com or Apple Books
Grab yourself an un-cool tShirt
Or how about some music for kids