Easy Powerpoint Setup for your Church
Many, maybe even most, churches are on board with PowerPoint. If you're one of those churches not using it, or if you're the person in charge of your church's sound and media, I'm gonna show you how to make powerful points with an easy PowerPoint setup. The good news is…it doesn't require a degree in technology. And once you set up the computer and projector you just type, click, cut, and paste…and you're good to go.

First: A Short Note on PowerPoint Setup For Newbies
PowerPoint is linear. That simply means you go from one step to the next, in sequence, to present your message. You can use words only, images only, words and images, or even words, images, sounds, and video. The point is…it's easy once you learn how.
PowerPoint is an excellent tool for emphasizing the pastor's message with some key photos or diagrams or scripture. And of course it's the method of choice for displaying the words to the songs during Praise and Worship…much better than the bulky and
distracting overhead projectors with the loose transparencies. Setup is easy and files are digital. What more could a church media person ask for?
Get Ready To Make Your Point
When you're ready to present the songs or sermon messages in a PowerPoint presentation, you certainly don't want to distract the congregation by letting them see the mouse cursor all around the projector screen. In other words, you don't want everybody seeing your windows (or Mac) desktop.
There's a couple of ways to keep this from happening. First, if your computer is equipped with a dual video card, you simply connect one output to the computer monitor and the other to the projector. If you have a dual video card and you aren't seeing this, you'll just need to re-configure it by following the tutorial "Extend Desktop Mode".
I'm pleased to say most newer computers are equipped with the dual video card, and you probably won't have to purchase anything to get set up for dual monitoring.
If you do have to purchase a new video card, though, I recommend a dual card…one with two outputs. Installing a second "mono" card could cause serious compatibility problems, and I don't recommend it unless you're a total computer tech.
Check Your PowerPoint Setup
You may be asking what components and/or software you'll need to make a great PowerPoint presentation. More good news. It doesn't require the top-of-the-line computer, and if you have a Windows based system, you may even have the software already installed. Many computers come with at least an entry level version of PowerPoint.
All you'll really need is the computer with dual video card, PowerPoint, a projector, a projector screen, and someone to run the gear from an out-of-the-way spot. Then…
…it's just a matter of learning how to make the PowerPoint slides to create your presentation. And your software will probably already have templates, themes, and even graphics. With one click of the mouse you'll be able to setup a look and feel to creatively brand your church and professionally present your message.
Newer versions of PowerPoint are designed to make it as easy to create presentations as it is to create a Word document. You'll be able to choose formatting options and even preview the results before you save the file. It really is easy. Imagine your church's logo in each of the Praise and Worship songs and any sermon slides. Visitors will view the message and your church will be etched in their minds.
If you already have lyrics to your Praise and Worship songs, you can simply copy and paste them into PowerPoint slides and easily create your presentation. And if you have recorded messages or songs, you can even get the words transcribed and do the same thing. Like I keep saying…it's really easy, and your church will love the results.
OK…Now Project Your Best Points
Let's say, for example, you've already created your excellent presentations for songs or sermons. Next, you'll need to project the images somewhere everyone can see. For this you'll need a compatible projector and screen. But what kind of projector is best for the job? How do you know which type is right for your church?
Digital projectors can range in price from a few hundred to several thousands of dollars, so you need to consider a few details before you purchase.
Size of your room, chapel, auditorium, or building
Number of people in congregation and seating arrangements
Space for setting up digital gear
Access to service and parts
Ease of use and durability (or reputation of manufacturer)
I mentioned access to service and parts and durability because those factors are often overlooked. It's easy to get caught up in the "bright shiny object" syndrome and forget about how difficult it might be to get anyone to send a part or work on your projector.
More often than not your main concern will be the lamp. Replacing these can be expensive, so look for the projector that has a longer "lamp life" expectancy. A little online
research can give you some valuable insight. And lamps come in different levels of
lumens. This is the term for measuring how bright it is. More is better and costs more.
Of course you'll need a screen for your projector, and these range in price from under $200 to several hundred dollars. Just look for one to fit the space you'll be using, and make sure it's a reputable company with a good service record. Most name brands fit that description.
You're Good To Go
Think about this…one survey found almost 91% of churches using digital technology. And about 56% of those use PowerPoint. There's no good reason you can't do the same thing.
Don't think of it as a difficult transition. An easy PowerPoint setup makes for better presentations. You can share the words to songs with your congregation (you won't have to keep bulky hymnals around anymore) and share your church's message with the world.
Stay tuned,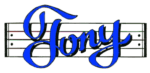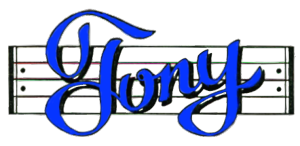 P.S.  Your support for my Rhyme and Reason means the world to me. Please share by telling everyone you know to…
Discover my ebooks on Amazon.com or Smashwords
Subscribe to my Podcast
Connect with me on LinkedIn
Circle me on Google +
Follow me on Twitter
Watch my videos on YouTube
Find me on Facebook
Or use the social media links below