Way back in 1976 there was a popular band, from Sweden, who enjoyed something most musicians might only dream about. On December 3, of that year, somewhere around three and a half million people applied to get tickets to one of their concerts. And there were only about 11 thousand tickets available.
Yeah, I'd say that's the epitome of a popular band.
And I'm talking about ABBA. Apparently the first non-English speaking band to have ongoing musical success. And they certainly enjoyed some huge success with hits like Waterloo, Take a Chance on Me, and Fernando. They sold over 300 million albums and singles. Wow. I've still got a little way to go to get there.
I found out the band's name was actually an acronym of the letters of their first names. Agnetha, Bjorn, Benny, and Anni-Frid. That's simple, easy to remember, and pretty cool. Especially since they became so famous.
But, Agnetha, Bjorn, Benny, and Anna-Frid weren't the only ones called ABBA.
It also refers to someone even more famous. And if you've followed my blog or podcast for a while, you probably already know where I'm going with it.
Yep. Your Creator has also been referred to as ABBA. And that reference is right in Paul's letter to the Romans. He talked about adoption. Can you believe it?! I'm not kidding. Paul was actually pro life. And he actually talked about adoption. But maybe not the way you might think.
It was a special adoption.
And not just reserved for little kids. It's available to you. And me. And the Spirit of adoption is the awesome replacement for the spirit of bondage to fear.
When I think about how incomparable Abba, the Father, is, it's sad to think how so many people give up their "tickets" to see Him. And be with Him forever. Instead, they lament the breakup of a temporary band on Earth.
Another one of life's ironies…
How choices change so many destinies.
Yeah, I tend to think of such things, on this 3rd day of December, every year.
Stay tuned,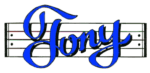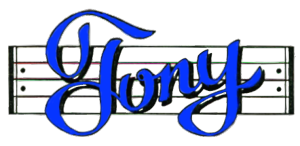 Sign up for my Rhyme and Reason emails. (good stuff for Fa-Ree)
Get my Rhyme & Reason Podcast delivered right to your device. (also Fa-Ree)
My books are also on Amazon.com or Apple Books
Grab yourself an un-cool T-shirt
Or how about some music for kids