Ponies are like puppies. Too darn cute. And there are so many breeds, colors, shapes, and sizes. Elgielene found some websites on Friesian horses. If you haven't seen them, do yourself a favor and check 'em out. They're sort of the long-haired composers of the equine world. The pony Creator sure knew what He was doing when He made horses.
And that reminds me of four horses in particular.
A white one, and a red one, and a black one, and a pale one. Let's call them Conqueror, Peacetaker, Magistrate, and Breathless. Great-sounding names for powerful steeds from Heaven. Wouldn't you say? Well, you wouldn't have to say, because I just said it.
But anyway…
The pony Creator gave those horses a lot of responsibility.
So, as a sort of side note, I think He has a special place in His heart for horses. Just a guess on my part. But I'd call it an educated, calculated guess.
OK, back to the story…
I don't know who's reading this right now. But if it's you…and you don't know the story of these four horses, then I hope you read about 'em soon. Because, depending on your age (and your ability to make a wise choice), you could end up seeing them in action one day. And that's something I recommend you avoid with extreme prejudice.
Because when those horses appear on the scene, Earth, as we humans know it, will be in its last moments. It's last gasp at life under the current heavens. And, at that time, there will be chaos, destruction, and loss of life such as the world has never seen. And it will never see again after that.
So, it won't be like an Avengers movie. There'll be no sequel. No follow-up of any kind to reposition the plot. By then, the plot will have played out. And certain choices will end with tormented consequences.
But no big deal. Right? Just a little doom and gloom talk as I finish out my day. Must be the bland chicken I had. Yeah, that's it. Never have chicken when there's even a remote chance of beef somewhere nearby.
So, forget I mentioned all that dark side stuff.
And go to bed and dream. Sweet pleasant dreams. Like those little ponies dream…
Pony dreams…pony dreams.
Playful, peaceful, panoramic pony dreams.
Painted Pintos, Paso Finos…
Picture perfect Palominos…
Prance in peaceful, panoramic pony dreams.
(from my song Pony Dreams) © 2011
Stay tuned,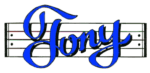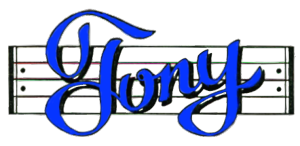 Get my Rhyme & Reason Podcast delivered (free) right to your device.
My books are also on Amazon.com or Apple Books
Grab yourself an un-cool T-shirt
Or how about some music for kids