I don't have a clue how many pony breeds are out there. Sure, I could look that up in the search engines. But I'm not interested in any of them that don't start with the letter P. Sounds tetched in the head, right?
Wrong.
Because I love alliteration. And I needed pony breeds that start with P.
And that's because I wrote a song about ponies. In particular, a pony that couldn't sleep. So, since pony starts with P, I wrote about breeds that start with P. And it was so cool how they fit right into my rhyming scheme.
But, back to the song.
It's about a pony who couldn't sleep. And even though it looks like ponies (and horses) always stand and never sleep, that's not how it is. They need to sleep for their health just as much as other animals. But the pony in this song just couldn't sleep.
He tried the old standby of counting sheep. But no deal. And tried staying up until he couldn't stand up. But even when he got tired of standing, he couldn't sleep.
Mighty rough. So, the pony started to wonder if he was cursed. Because he understood how hard it is to be a winner when you're sleep deprived. And besides all that, the pony in the song wanted to be able to dream. But if you don't sleep, it's pretty much impossible to have those dreams.
You'll have to get the "Bedtime Buckaroos" songbook (which is also a coloring book and drawing book) to find out if there's a happy ending to this pony's story.
And you're in luck.
Because you're just a click (or tap) or two away from finding out. Head on over to the link, below, and get your copy today. Oh, and by the way…there's a super secret link in the book where you can go to get all the songs that go with the book. For a price even an out of work pony can afford. $0 What are you waiting for?
And nothing else could…be more supreme
Than trotting freely in a peaceful pony dream.
© Tony Funderburk 2011
Stay tuned,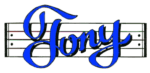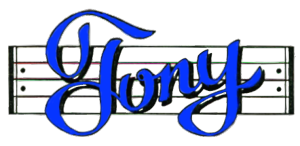 Get the Bedtime Buckaroos songbook/coloring book/drawing book