Podcast: Play in new window | Download
Tune In To Rhyme and Reason Apple Podcasts | Google Podcasts | Spotify | Amazon Music | Android | Pandora | iHeartRadio | Stitcher | Podchaser | Podcast Index | Email | TuneIn | Deezer | RSS
It's fascinating how little snippets of memories can flash into the front of your mind. Sometimes the flash comes out of nowhere. And sometimes it's because you simply stopped and thought about it. And I recommend an occasional pause to ponder the past. Don't live in it. And certainly don't rehash the bad stuff. But remember. Consider. Be thankful.
When you ponder the past, with love in your heart, magic happens.
You remember magic, little moments. Fragments of time you'll never get back, but you'll also never lose. Like a parent reading a bedtime story. Maybe you heard lots of them. But one found a cozy corner in your brain and took up permanent residence.
I have a memory exactly like that. It's a recollection I have of Mom reading from a large Mother Goose nursery rhymes book. There were lots of words on those big pages. And they stirred my 4 year old imagination…enough to recall them all these years later. And one of my favorites was by poet/columnist Eugene Field. He lived from 1850 to 1895. And he wrote…
Wynken, Blynken, and Nod
Wynken, Blynken, and Nod one night sailed off in a wooden shoe,
Sailed on a river of crystal light into a sea of dew.
"Where are you going, and what do you wish?" the old moon asked the three.
"We have come to fish for the herring-fish that live in this beautiful sea;
Nets of silver and gold have we," said Wynken, Blynken, and Nod.
The old moon laughed and sang a song, as they rocked in the wooden shoe;
And the wind that sped them all night long ruffled the waves of dew;
The little stars were the herring-fish that lived in the beautiful sea.
"Now cast your nets wherever you wish, Never afraid are we!"
So cried the stars to the fishermen three, Wynken, Blynken, and Nod.
All night long their nets they threw to the stars in the twinkling foam,
Then down from the skies came the wooden shoe, bringing the fishermen home:
'Twas all so pretty a sail, it seemed as if it could not be;
And some folk thought 'twas a dream they'd dreamed of sailing that beautiful sea;
But I shall name you the fishermen three: Wynken, Blynken, and Nod.
Wynken and Blynken are two little eyes, and Nod is a little head,
And the wooden shoe that sailed the skies is a wee one's trundle-bed;
So shut your eyes while Mother sings of wonderful sights that be,
And you shall see the beautiful things as you rock in the misty sea
Where the old shoe rocked the fishermen three: Wynken, Blynken, and Nod.
---
So, just in case you get a free minute or two
Ponder the past, and see if there's even a slightly vivid vignette hiding somewhere in your memories. If so, look out your window tonight, and…
If you see a fiery flame against the midnight sky,
Or just a tiny sparkle in the corner of your eye,
It might be me because I'm sailing through the stars.
I'll turn and wave when I pass Mars.
(from my song "Perfect Point of View")
Stay tuned,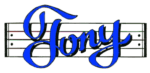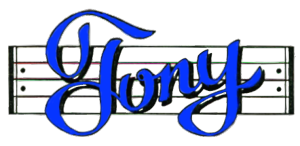 Get my Rhyme & Reason Podcast delivered (free) right to your device.
My books are also on Amazon.com or Apple Books
Grab yourself an un-cool T-shirt
Or how about some music for kids