Get The Rhyme and Reason Podcast Delivered, Free Apple Podcasts | Google Podcasts | Spotify | Amazon Music | Android | Pandora | iHeartRadio | Stitcher | Podchaser | Podcast Index | Email | TuneIn | Deezer | RSS | More
Hey, you might not know it. But I'm a podcasting host. And the podcast is zooming up on 700 episodes. But, to most of the listening (and non-listening) world, I'm still a ghost. Yeah, I know it's hard to believe that your ol' palsy walsy, Tony might not be a household name all around the world. But it's true.
So, this long-suffering podcasting host has a favor to ask.
Because I just got an email from Spotify, one of my Rhyme and Reason Podcast syndicators. And if you listen to podcasts (or other content) on Spotify, you can help me out. If you don't listen to my podcast on Spotify, you can skip this email. And if you don't listen to Rhyme And Reason at all…what in the world is wrong with you?!
Here's the info they sent me, and I'll follow it up with how you can help…
"We're excited to unveil some big improvements to Spotify's podcast charts experience, which will benefit podcasters in a number of ways. Starting today, charts will have their own website, where listeners can directly search, discover, follow, and share. We're also introducing the Top Episodes chart, which looks beyond a show's overall listeners and instead focuses on consumption at the episode level.
Finally, we've optimized the methodology for our existing Top Podcasts chart to more quickly react to what's trending and number of followers. We also want you to be able to celebrate your success""which is why we're excited to unveil a revamped podcast-charts experience that's better in every way: more chances for up-and-coming creators and established creators to make it onto a chart…"
OK, what it all boils down to is this. If you listen to the Rhyme and Reason Podcast on Spotify, share the link with all your friends, family, acquaintances, anyone who owes you a political favor, you name it.
Help me get the word out. And I'll make it worth your while.
If somebody subscribes to my channel on Spotify because you shared the link, I'll send you a link to some free music. This music has a monetary value far beyond mere earthly measurements. And it'll be yours just for sharing the link to Rhyme and Reason on Spotify
(by the way…if you listen on just about any other syndicator, you can share, too. HERE)
Sound like a deal?
Then, let's roll this wheel.
(and thanks)
Stay tuned,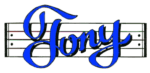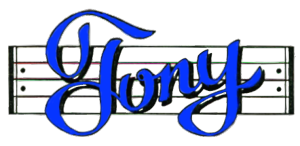 Get my Rhyme & Reason Podcast delivered (free) right to your device.
My books are also on Amazon.com or Apple Books
Grab yourself an un-cool T-shirt
Or how about some music for kids