Get The Rhyme and Reason Podcast Delivered, Free Apple Podcasts | Google Podcasts | Spotify | Amazon Music | Android | Pandora | iHeartRadio | Podchaser | Podcast Index | Email | TuneIn | Deezer | RSS | More
The history of Play Dough (also known as Play Doh) is interesting. Because it actually started out as a product to help people clean the wallpaper in their homes.
Wait. Play Dough cleaned walls? Huh?
Yeah, a guy named Cleo McVicker created the stuff back in the 1930's. His soap company, Kutol Products, was about to go out of business. But he negotiated a contract, with the Kroger grocery chain, to make an easy-to-use wallpaper cleaner. Because, back then, a lot of houses in America used coal stoves and heaters. And the soot would build up on their wallpapered walls.
But, after World War II, a lot of, if not most, families converted those coal-based stove and heaters to oil and gas. And eventually electric, of course. And poor Mr. McVicker's company started to tank again.
After Cleo died in 1949, his son, Joseph, took over the Kutol Products business and had to deal with keeping it going. Fortunately his sister-in-law was a school teacher.
Uh, what? Did somebody say "school teacher?"
What's that got to do with play dough? Thanks for asking, invisible internet voice. Joseph's sister-in-law, Kay Zufall, invited him to check out her young schoolchildren's creations they had made using Kutol Products as sort of a crafting clay.
Naturally, Mr. McVicker liked what he saw. And he went back to the factory to reformulate and repurpose that special product. The great news was that they could use the same heavy-duty equipment and manufacturing space they already had. But now, the end product would be a child's toy instead of wallpaper cleaner.
I remember playing with Play Dough (or Play Doh) when I was a kid. In school. And at home. And to this day, I could probably travel back in time, in my head, with just a sniff of the stuff. I love a story of classic Americana like that. Especially when it's simple ingredients that kids love to squish between their fingers and mold into other shapes.
But isn't it freakishly sad how many school kids, these days, believe they themselves are some sort of play doh? They believe they can mold their own bodies into an entirely different gender. So, they have parts cut off. And they "add stuff to the recipe," so to speak. Like hormones. And blockers. And skin grafts. Doctor Frankenstein would be so proud.
I've seen hundreds of comments about it on social media.
Of course, those adults (and I hesitate to call them that), who "support" those children in their quest to find their "gender identity," actually will go as far as to pay to have their daughters' breasts removed. Or their sons' genitalia removed.
It sounds like a horror movie. But it's a horror reality show. And it's playing 24/7 right here in the so-called "greatest nation" on Earth. America has rapidly devolved into dark den of iniquity. And that's just an old-fashioned way of saying it's a freak show.
Ironically, AND shamefully, many parents who say they'd "never hit a child" have no problem paying for operation to help those children "transition" from a boy to a girl. Or from a girl to a boy.
But the idiotic part is, no person can transition from one gender to another. You and I are not dough. We're human beings, created in the image and likeness of God. So, when you received the gametes, from your parents, that determined you'd either have XX Chromosomes or XY Chromosomes, your gender was unalterably created.
So, please celebrate the girl-ness of your girls. And the boy-ness of your boys. It takes both to make more humans. Regardless of how Frankensteinian future AI medical "marvels" get. They'll still need male and female genetics.
Anything else IS, and always will be, a mutant.
And I don't recommend being on that side of history. Don't be a Play Duh!
Girls and Boys
There's a life inside of you, and it comes from God,
And He wants you to live and to always enjoy
And remember He made you the person you are,
Yes, a girl is girl and a boy is a boy.
Stay tuned,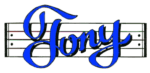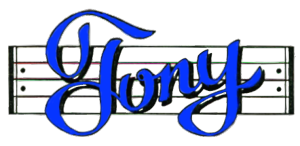 Share this link with everybody you know, so they can jump on the Rhyme and Reason Bandwagon
(My regular emails about the essentials of life, AND some music and other good stuff, for Fa-Ree)