Podcast: Play in new window | Download
Tune In On iTunes Apple Podcasts | Google Podcasts | Spotify | Android | Pandora | iHeartRadio | Stitcher | Email | TuneIn | Deezer | RSS | More
I was a big fan of the popular duo from the seventies, Loggins and Messina. And when my brother and I started actually getting paid to play music, Loggins and Messina songs were a significant part of our repertoire. They released a double album of their live performances. And that collection was called "On Stage" (go figure). And one section of the 4th side was called "Trilogy." Because it contained 3 songs the band tied together with some cool instrumentation. The third song of the trilogy was "Peace of Mind."
And here's what made me think of "Peace of Mind" this morning.
As of the time of this writing, Elgielene and I are in Kansas to visit siblings, nieces and nephews, and other extended family members. And we're all gathering together, tomorrow, to remember my Mom who went to live in Heaven back in February.
I've been thinking how much of a blessing it is to have the peace of mind of knowing where Mom is and knowing I'll see her again one day. Yes, it's a blessing. In spite of how old-fashioned that might sound to so many younger people who've grown up in Godless households and schools.
I don't know how many times I've seen people talk about the death of a loved one and say "well, she (or he) is in a better place, now." But the hint of doubt flashed across their face. And I could tell they weren't sure about it.
Sadly, for too many…probably most…they're not in a better place. In fact, they're in the worst possible place. And it'll be for the maximum amount of time, which is time without end.
But I know my Mom isn't one of them. And I know she's enjoyed her new home in Heaven for over a couple of months now. And that knowledge provides a peace of mind that surpasses all earthly understanding. Brought to me (and you?) by the Prince of Peace. And He is…
The One True Way To Peace
Judge me; I need to be judged.
Correct me; whenever I'm wrong.
Save me from thinking my thoughts.
I've lived in them way too long.
Show me what I need to see.
Tell me what I have to hear.
Give me a voice of wisdom.
Thank You for taking my fear.
And I have to trust that my God is just.
And I feel my boldness increase.
I'm a dissident, and I'm an instrument
For the one true Way to peace.
Search me for the deeper things.
Fill me from Your living well.
Free me from the ways of man.
Take me off the path to Hell.
Listen to my fervent prayer.
Bless me so that I can bless.
Change me with Your mighty Word.
Spare me with Your tenderness.
Chorus
Make me to always understand
I'm only mighty in Your mighty Hand.
inst…Chorus to end
© 2000 Tony Funderburk
Stay tuned,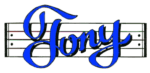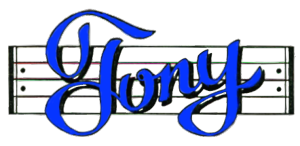 Get my Rhyme & Reason Podcast delivered (free) right to your device.
My books are also on Amazon.com or Apple Books
Grab yourself an un-cool T-shirt
Or how about some music for kids