Do you remember studying parallel lines in geometry?
The mathematical or geometrical definition of parallel lines is like this: They are lines in a plane which do not meet; that is, two lines in a plane that do not intersect or touch each other at any point are said to be parallel. I remember finding that very interesting as I also studied acute and obtuse angles. I enjoyed geometry. It's chock full of logic and reason and it can either be proved or disproved. Geometry isn't girded and supported by emotion. I guess the easy way to say it is…it IS what it IS.

Notice the parallel lines of strata in the picture? Look closely at how even those lines are. That's very typical of sedimentary layers all across and around the earth. You can easily see them in places like the Grand Canyon and where roads are cut through mountainous areas. And here's the thing…if those layers had been deposited slowly over millions of years, you just wouldn't see such distinct parallel lines in the sediments. How do I know?
Well, spend a little time observing the earth's topmost surface. What you'll discover is how quickly things erode. If sedimentary layers were deposited even over thousands of years, let alone millions of years, erosion would have cut and carved them into anything but parallel lines. So, it makes much more logical and reasonable sense to say the layers were deposited quickly…one right after another.
Ironically, that happens to be the Biblical account of how sedimentary layers formed, too. The Bible doesn't lay it out geometrically, but the math, found in the Genesis account of the worldwide flood, is the only logical and reasonable explanation. I apologize if you're uncomfortable with how this all leads to God and creation. But if you're going to be true to science, you want to go where it truly takes you…right? In this case, those parallel lines found in the Grand Canyon can lead you right to the Way of Truth. Will you go?
Stay tuned,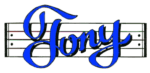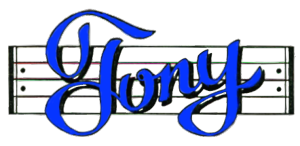 P.S.  Your support for my Words and Music means the world to me. For other awesome ways you can help me get
these messages out to others…
Discover my ebooks on Amazon.com or Smashwords
Subscribe to my Podcast
Circle me on Google +
Follow me on Twitter
Watch my videos on YouTube
Find me on Facebook