Get The Rhyme and Reason Podcast Delivered, Free Apple Podcasts | Google Podcasts | Spotify | Amazon Music | Android | Pandora | iHeartRadio | Stitcher | Podchaser | Podcast Index | Email | TuneIn | Deezer | RSS | More
The most serious issue facing our nation and the world isn't fiscal. It's physical. And it isn't gun control or rock-n-roll. It's mind control and your very soul. The most serious issue this world faces starts in the heart (which is not to be trusted, by the way, so don't blindly follow your heart). But I want mine to be an optimistic voice in the middle of all the doom and gloom talk. Not to diminish the reality of the doom and gloom. But to be a reminder of the Hope we have.
Back in 2007 I put an optimistic voice to "The Belly Song."
"The Belly Song" celebrates life. And how it begins in a belly, so to speak. Here's the video I made for a song. It's part of my music for kids. But adults have told me they get a kick out of it, too. And I hope you'll enjoy the optimistic voice approach. Feel free to let me know, either way. Here ya go…
I dearly love that I'm alive. Don't you? And I don't take it for granted. Well, not all the time anyway. I get to think, live, laugh, and love. And I believe it's every person's right to have those same gifts.
Every person!
And every person started somewhere. It wasn't in a hospital. Every person starts life in a mother's womb. That's one of the easiest things in the world to prove. Where things get muddy (for those who are easily confused) is how soon can we say a person is a person in the womb.
Personally, I have no problem saying a person is a person from their very beginning.
But maybe you can't say for sure WHEN your personhood begins. You still know, without a doubt, WHERE it begins. And for now (despite the efforts of freaky so-called scientists) that's still in a mother's womb. And I know all it took for me to exist outside my mother's womb was for everyone to leave me alone inside my mother's womb. Mom and Dad and doctors and society let me get from point A to point B. No one chose to abort that life-affirming process.
Simplest biology lesson there is. Any questions?
I hope you'll join me with your own optimistic voice and remember we ALL were belly babies. Once upon a time.
Stay tuned,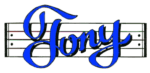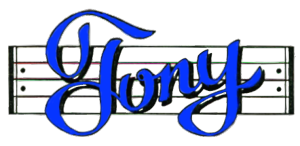 No-cost, low-cost, and premium ways you can help me spread the Word…
Tell everybody you know to Jump on the Rhyme and Reason Bandwagon
(emails with good stuff for Fa-Ree)
Get my Rhyme & Reason Podcast delivered right to your device. (also Fa-Ree)
Get digital Bible stuff from the same company I do.
My books are also on Amazon.com or Apple Books
Grab yourself an un-cool T-shirt
Or how about some music for believers, dreamers, and thinkers