1975 was a very good year for The Eagles. Matter of fact, on this date, March 1, of that year, their song "Best of My Love became the first of five hit songs off their "On The Border" album. And I remember singing along with 'em. It wasn't my favorite Eagles album, by far, but it was pretty good.
I guess I'd say "On The Border" was borderline.
But what's not "pretty good" or borderline is the history of their most prolific member.
Don Henley, whose voice is heard on most of their biggest hits, is a guy whose soul might be jeopardy. Because, from what I've been able to discern, he's spent most of his almost 75 years on the border of (and in the heart of) rebellion against God. Not a good decision.
And, if what I read is true, he's made a lot of bad decisions. For example, his Wikipedia page says he's a "lifelong supporter of the democratic party (and no, I won't capitalize it). Big mistake (by the way, that's not an endorsement of the republican party…and no, I won't capitalize it). Worse than supporting the dems, Henley "endorsed Joe Biden in the 2020 presidential election."
Are you kidding me?! For an intelligent man, Don is mighty stupid. And it brings me no pleasure to say that. Because  I've enjoyed his music for years. Even included some of them in my regular repertoire.
And Mr. Henley isn't just a vocal supporter. According to the Washington Post (a so-called newspaper), he's "donated over $680,000 to political candidates since 1978." So, I give him credit for putting his money where his mouth is, at least.
But, on the other hand, he also pleaded no contest to a charge of delinquency of a minor. This was after calling 911 to report an incident at his house. And when the cops showed up, a naked teenage girl, on cocaine, ran out.
Not good. To say the least.
According to one article I read, Don wrote the lyrics to "Best of My Love" in "a booth in Dan Tana's Restaurant" close to the Troubadour in West Hollywood. And the title makes it sound like a nice love song.
But the lyrics? Not so much.
Beautiful faces, loud empty places
Look at the way that we live.
Wastin' our time on cheap talk and wine
Left us so little to give.
(OK, that's just one verse. It gets better…right?)
But every morning' I wake up and worry
What's gonna happen today?
You see it your way and I see it mine,
But we both see it slippin' away.
(Yeah, it's not a strong relationship song.)
So, when he sings "You get the best of my love," I have to wonder what his best would be. Especially when Mr. Henley doesn't appear to even know what true love is.
And it makes me sad for him. Because he was given the gift of music from the absolute source of love. And his gift provided a lifestyle most musicians only dream of. But I don't believe Don cares about the eternal torment he faces. I hope he does before it's too late and he finds himself on the border of hell.
Stay tuned,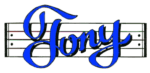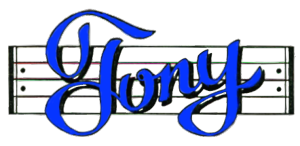 Tell everybody you know to Jump on the Rhyme and Reason Bandwagon
(emails with good stuff for Fa-Ree)
Get my Rhyme & Reason Podcast delivered right to your device. (also Fa-Ree)
My books are also on Amazon.com or Apple Books
Grab yourself an un-cool T-shirt
Or how about some music for kids