Podcast: Play in new window | Download
Tune In On iTunes Apple Podcasts | Google Podcasts | Spotify | Android | Pandora | iHeartRadio | Stitcher | Email | TuneIn | Deezer | RSS | More
Older and wiser. They should go together like sourdough bread and grass fed butter. But they don't always. Especially in town of Ignoraville, on Mount Wealthscape, in the land of Rebelaphant.
Sadly, most of the residents of Rebelephant aren't older and wiser.
But they're richer. And that's the most frequent cause of a lack of wisdom. And the ratio of wisdom to wealth decreases as the wealth increases.
For example, the richest person in rock or pop music. Paul McCartney.
I remember listening to and enjoying so many of McCartney's hits back in the 70's. And he truly was a hit making machine. No wonder his net worth is over a billion dollars (which I'm sure he accumulated by accident since he believes in eradicating poverty).
And I'm one of those who thinks he was, by far, the most talented member of the Beatles.
But, as he's gotten older (79 this year), Paul has gone from singing catchy tunes like "Silly Love Songs," back in the 70's, to "Fuh You" from 2018. Of course, he calls the newer song a "schoolboy prank." And the lyrics are clever innuendo. So, it's open to interpretation. But that doesn't negate my point.
From innocence to innuendo.
As he's gotten older, his true wisdom (if he's ever had any) has dwindled away like the fadeouts at the end of many of his hit songs.
And McCartney is just one example, in an almost endless parade of examples of rich rogues from Rebelaphant.
Almost every one of us is impacted by these scoundrels, in some way, almost every day. For example, the owners of Facebook, Twitter, and other big social media channels. And the owners of Amazon and former owner of Microsoft. Or how about billionaire real estate moguls from Berkshire Hathaway? And a lunkheaded billionaire owner of the Dallas Mavericks basketball team.
I could go on and on and on.
But I'm sure you get it. Just close your eyes and visualize a big, clunky camel squeezing its hoof through a sewing needle. Yeah, that's not gonna happen.
And so it is for most rich men (and women) and Heaven.
But where there's life, there's hope. And I hope Mr. McCartney's understanding and wisdom turn around before it's too late. I hope he discovers how Jesus is still saying to him, "I wanna hold your hand and give you eternal life." And I hope he doesn't end up like Father Makenzie, from the song "Eleanor Rigby."
"Father McKenzie writing the words of a sermon that no one will hear
No one comes near
Look at him working, darning his socks in the night when there's nobody there
What does he care?
All the lonely people
Where do they all come from?
All the lonely people
Where do they all belong?"
Stay tuned,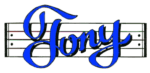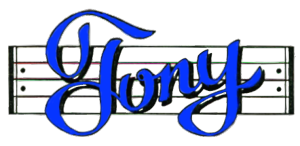 Get my Rhyme & Reason Podcast delivered (free) right to your device.
My books are also on Amazon.com or Apple Books
Grab yourself an un-cool T-shirt
Or how about some music for kids