Since I'm more known for composing (music), it might seem a little weird for me to talk about decomposing. But here I am talking about it. And I'm guessing that you might already be aware of how your DNA starts decomposing the moment you die. Am I right? Well, it does. And apparently before 1990 almost no one believed DNA could be more than about 10,000 years old. But that was because they only tested things like Egyptian mummies. And then, they started finding really, really old DNA. I'm talking almost immortal DNA.  

Podcast: Play in new window | Download

"Don't make us guess, Tony. Where'd they find this old DNA?"
OK, you might not believe this. But they started finding it all over the place. Like in a 400,000-year-old bone, 17-million-year-old magnolia leaves, and salt crystals that are millions of years old. And that ain't all. Little bits of DNA have been found in fish that certain scientists say are 200 million years old. And in dinosaur bones from 80 million years ago. And even in insects and plants caught inside amber they say is up to 120 million years old.
By any standard, that's old.
But it gets even weirder.
Because living bacteria has been found in rocks that are supposedly up to 650 million years old. Man, talk about probiotics. But I can even beat that number. "Italian scientists have recovered 78 different types of dormant, but living, bacteria in two meteorites that are presumed to be 4.5-billion years old." And soft tissue has been found in dinosaur bones and even in hadrosaur skin. What?!
C'mon now. If we can just figure out what's keeping that bacteria alive, and that tissue soft, we might discover the key to immortality.
Or…
Maybe those millions and billions of years are just stupid numbers. And I mean numbers made up by people with a stupid, or at the very least,  a misguided and mislead, agenda. I'm gonna go with the more scientific approach and say all those bones, fossils, and rocks are actually only a few thousand years old.
"Sure Tony. But you've got an agenda, too. Because you're one of those Christians. Right?"
Right.
I DO have an agenda. And it's to put the Truth back in the search for knowledge. Go where the evidence leads. And if it leads to a Creator God, so much the better. Especially if that Creator God is the living, loving one found in the Bible.
Because the one, true, living, loving God designed me
In His heart is where I know you'll always find me.
My eternal DNA is in the Truth, the Life, the Way.
And the lies that rule this world will never blind me.
Stay tuned,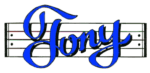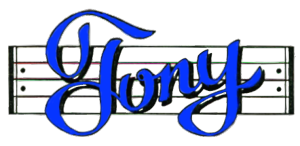 Get my Rhyme & Reason Podcast delivered (free) right to your player.
My books are also on Amazon.com or Apple Books
Grab yourself a cool tee
Or how about some music for kids